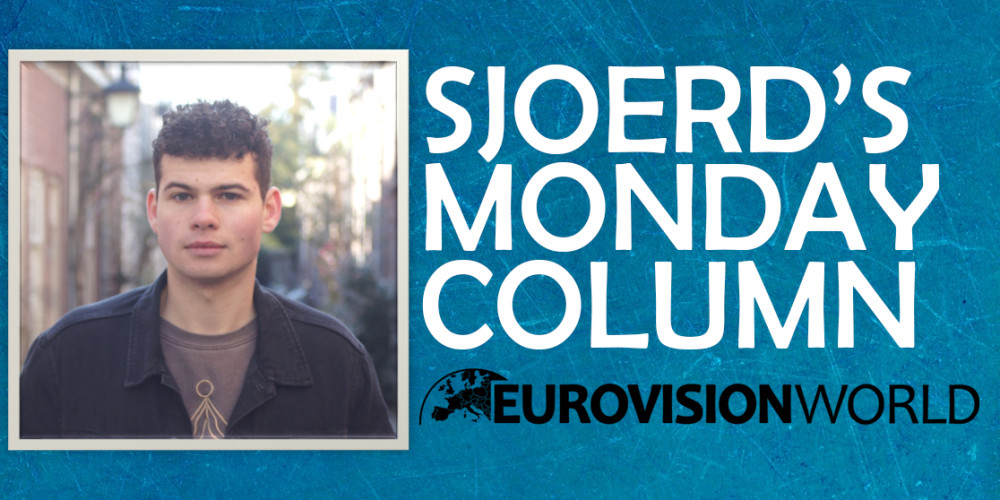 SJOERD'S COLUMN
Sjoerd's Monday Column: Wanna know my secret?
Every monday, our Dutch correspondent Sjoerd writes a column about the things he notices in the world of the Eurovision Song Contest. This week: Sjoerd has a confession to make
They won Eurovision three years ago, but this year, they are not participating. Ukraine. The chosen artist rejected the contract she had to sign, and then the broadcaster couldn't find anyone who wanted to go instead. I understand it, because that contract was a horrible mistake.
If Maruv, the chosen artist, had signed it, she would've totally given away her artistic freedom. She would've been obligated to spread the message the Ukranian broadcaster wanted her to spread, she had to ask permission to talk to journalists and she had to cancel her concerts in Russia.
What Ukraine did there, is, if you ask me, unforgivable. Artists should be free from any political involvement. That doesn't mean artists cannot make political statements at Eurovision, that is what artists do: they use their artistic expression to make people think. But what I do mind, is if there's a state controlling the artist's behaviour.
From a Ukrainian perspective, it is very understandable that they felt uncomfortable with an artist who tours in Russia representing them, considering the situation in the eastern part of the country. However, this doesn't mean they can use this as an excuse to control the freedom of expression of their representative, or as they called it, 'ambassador'.
This is not the United Nations, but a music competition
And that is where Ukraine is wrong. Your act at Eurovision is not an 'ambassador'. This is not the United Nations, but a music competition. A competition inbetween artists. Artists who should be free. Of course, you want a decent person to represent your country in a good way. You want to make sure that artist doesn't make your country look stupid, but you should do this in a way your artist is still free.
I don't think Maruv was a bad representative. She didn't have a political song that could've raised eyebrows; her song was about seduction. How can that harm your country's image? I also don't think any viewer at home would've cared if she was touring in Russia.
In the end there are only losers in this situation, with the biggest one being Maruv, who can't show her artistry on the biggest stage in the world.
That being said… Wanna know my secret? With this way of involving politics in Eurovision, I don't mind that Ukraine is not there. They let this situation blow up in their faces. Bang!
Do you agree? Or not at all? Let us know in the comments.