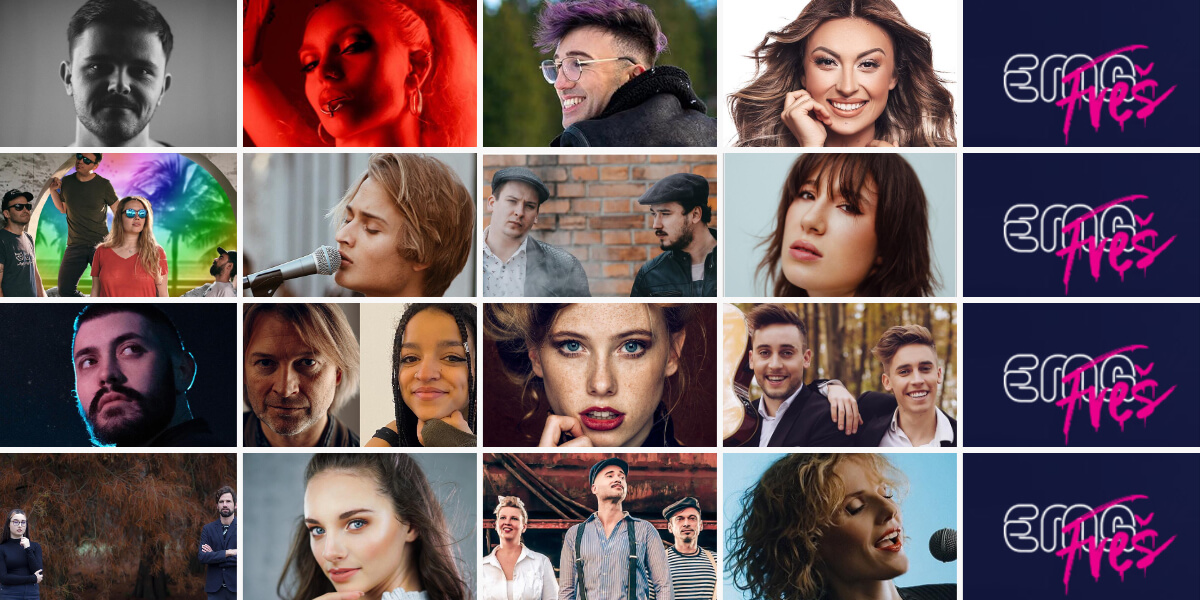 SLOVENIA
Slovenia: Artists for EMA 2022 announced
The 16 pre-qualified artists competing at next year's EMA for a chance of representing Slovenia at Eurovision 2022 have been announced
Slovenia's public broadcaster (RTVSLO) has announced the 16 pre-qualified acts competing at next year's EMA, their national selection.
To this list, there are currently four names missing that will only be known once EMA Freš – the show's pre-selection – comes to a conclusion.
The winner of EMA 2022 will represent Slovenia in Turin.
EMA 2022 – Lineup
Anabel – "Tendency"
Batista Cadillac – "Mim pravil"
Bowrain & Brina – "Čas je"
BQL – "Maj"
David Amaro – "Še vedno si lepa"
Eva Moškon – "Kliki"
Gušti feat. Leyre – "Nova romantika"
Hauptman – "Sledim"
Jonatan Haller – "Obzorje"
July Jones – "Girls Can Do Anything"
Klara Jazbec – "Chasing Dreams"
Le Serpentine – "Tud teb se lahk zgodi"
Manouche – "Si sama?"
Mia Guček – "Independiente"
Vedran Ljubenko – "H2O dieta"
Zala Smolnikar – "V ogledalu"
The dates for EMA 2022 haven't yet been announced.
Slovenia in Eurovision Song Contest
Slovenia had its debut in Eurovision Song Contest 1993, and since then participated 26 times in Eurovision. They have never won the contest, and the best result for Slovenia is two 7th places in 1995 and 2001.
Since the introduction of Semi-finals in 2004, Slovenia only managed to qualify for the Grand Final 6 times out of 17.