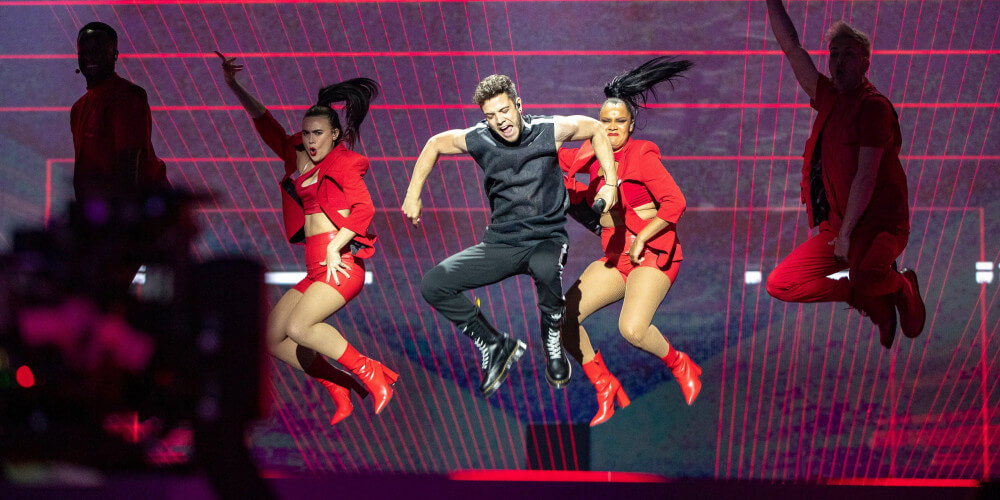 SWITZERLAND
Switzerland goes internal again: Maintains selection process for Eurovision 2020
Swiss broadcaster SRF has officialized the country's 2020 participation in Eurovision alongside with a few details concerning their selection method. Following this year's Luca Hänni success, SRF is maintaining the internal selection process
Luca Hänni got them.
Switzerland has been one of the main Eurovision underdogs for the past few years. 2019 actually marked the first time the country made it through the finals since Sebalter's hunting for stars made the public and jury fall in love in 2014.
"She Got Me", not only made it through the finals, but ranked amongst the competition's top 5. With this being said, it's not surprising that Swiss's broadcaster SRF is aiming to repeat the same success or even win it all in 2020.
SRF revealed earlier this week that, "from September 2nd onwards, every musician is invited to submit their songs for the 2020 participation" - confirming their presence in The Netherlands. Later they confirm:
– Switzerland will be back in 2020 and is opting for the selection procedure of "ESC 2019", by other words an internal selection.
Well, as internal as it can possibly be as there'll be over 100 people deciding on which song and act will be going to The Netherlands: a 100-member audience panel and a 20-member international jury.
Who will be part of the audience and jury panel?
In their press statement, SRF reveals that the 120 people who'll decide have proven their "Eurovision Song Contest expertise as member of the respective country juries.
The selection and decision process will go through a multi-stage process where each part of the panels will rate the submitted songs and artists. Alike the actual Eurovision show, the audience panel's vote will be worth 50% while the jury panel another 50%.
As mentioned earlier, submissions will start on 2nd of September and remain opened until the 16th.
The 2020 project will - similarly to this year's - be a joint of forces of SRF, RTS, RSI and RTR.
This begs for the question: Which is your favorite selection method? Let us know why in the comments below.
Switzerland has been in Eurovision Song Contest since it's beginning in 1956 - in Switzerland. And the winner of the first very Eurovision Song Contest was... Lys Assia from Switzerland with the song "Refrain". Since then, Switzerland won the 1988-contest by an, back then, unknown girl, Céline Dion with the song "Ne Partez Pas Sans Moi" (only ONE point to number two, United Kingdom). A Star was born.
Since then, Switzerland hasn't had huge succes in Eurovision. Since the introduction of Semi-finals in 2004, Switzerland only managed to qualify for the Grand Final 5 out of 16 tries. Switzerland is a proud member of "Club Null", with four contests without any points.