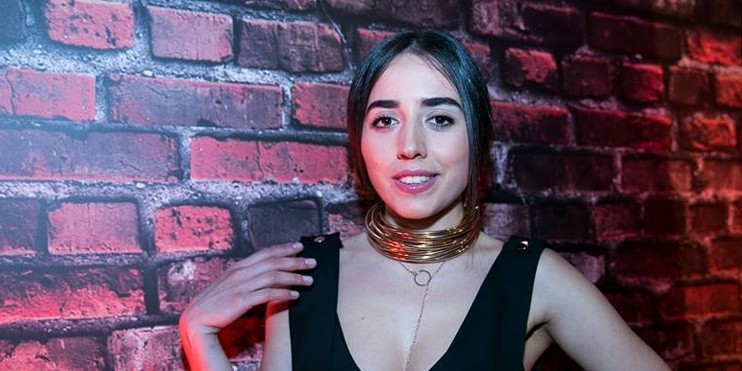 ARMENIA
The first act confirmed for Eurovision 2019: Srbuk from Armenia
Armenia is the very first country to announce their Eurovision act for next year's edition. It was through an internal selection that the national star Srbuk was announced as their representative.
There's no time to lose and, because of that, Armenia's official broadcaster - AMPTV - has just announced the act that will represent the country next year in Tel Aviv at the Eurovision Song Contest 2019: Srbuk (as expected by many fans).

The announcement was made during this evening's episode of Armenia's talkshow Lav Yereko hosted by the country's 2014 representative Aram MP3. Srbuk ended up being a surprise guest on the show and stated how excited she was for the opportunity.
This marks a departure from Armenia's previous two selections that were made through a national selection - Depi Evratesil - won in 2016 by Artsvik and in 2017 by Sevak Khanagyan who failed to make it through the finals in Lisbon with his song "Qami".
Srbuk
Srbuhi Sargsyan (Սրբուհի Սարգսյան) is an Armenian singer who came to fame in Armenia after competing in the X Factor Armenia in the 2010/2011 season, where she finished 2nd.
She is well known in Armenia and has performed in various TV shows, and released several music singles.
Srbuk is truly grateful for the honour of representing Armenia at Eurovision Song Contest 2019:
– I am starting a new journey now, which, I am sure, will be full of new and pleasant emotions, challenges and amazing experiences! I am grateful to all of my friends and fans, who are always with me and have always wanted to see me on the Eurovision stage. I am grateful to the Public Television of Armenia for their trust. It's an honor to represent my country in front of the whole world! We have an amazing journey ahead of us, and I hope we'll succeed together!
Armenia has been in Eurovision since 2006, participating 12 times (all the years except 2012), with very good results: 7 out of the 12 times Armenia finished in top-10!
Best results are two fourth positions (2008 and 2014). They have qualified for the Semi-final every year except 2011 and 2018.