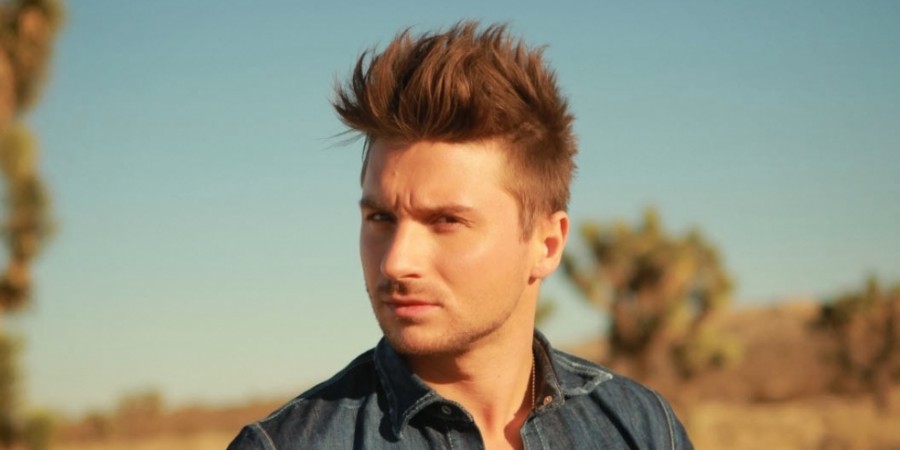 RUSSIA
The Russian song for Eurovision 2016 – "You Are The Only One"
He is one of the favorites to win Eurovision Song Contest 2016: Sergey Lazarev from Russia. His song for Eurovision 2016 is out: "You Are The Only One". Listen to it here
The Russian singer, actor and tv host Sergey Lazarev will represent Russia at Eurovision Song Contest 2016 in Stockholm. This was revealed back in December by the All-Russia State Television and Radio Broadcasting Company (VGTRK). Now his song for Eurovision 2016 "You Are The Only One" has been revealed on Sergey's own YouTube channel.
Russia is one of the favorites to win Eurovision Song Contest 2016 according to the bookmakers.
"You Are The Only One" is composed by Philipp Kirkorov and Dimitris Kontopoulos. Lyrics are written by John Ballard and Ralph Charlie.
Sergey
Sergey Vyacheslavovich Lazarev (Russian: Серге́й Вячеславович Лазарев), 32, is from Moscow, Russia. He is the first male artist to participate for Russia since Alexej Vorobjov in 2011.
Since early childhood he has trained his performance and voice for the big stage. Until his 10th birthday he made rhythmic gymnastics and sang in a children's choir. As a teenager he was a member of the band "Nepodesi" - same band as where Yulia Volkova and Lena Katina of t.A.T.u met.
Until his 20th birthday he sang in the Pokrovsky Theatre, won the TV contest of children's gold key, participated in famous Russian TV programs and contests: "Guess the Tune", "Grasp Me", "The Morning Star", "Look Out", "The Blue Light" and "The Slaconic Bazaar". He won the first prize at "Bravo Bravissimo" in Italy in 1996, sang with the president orchestra.
A later solo career in cooperation with the British producer Brian Rawling boosted his musical career. Since 2000 he is working on two tracks of career in his life: Singing and acting. He enrolled at the theater school of the Moscow Art Theater and also works as an actor.
Follow Sergey: Facebook · Homepage · Twitter · YouTube · Instagram · iTunes
Since 1994 Russia has participated 19 times in Eurovision Song Contest. They won the contest in 2008 with the song "Believe" performed by Dima Bilan. The last 4 years Russia finished in top 10, and have never ended last in the competition.
Russia, along with Greece and Romania, has qualified for the Grand Final every single year since the introduction of the semi-finals back in 2004!