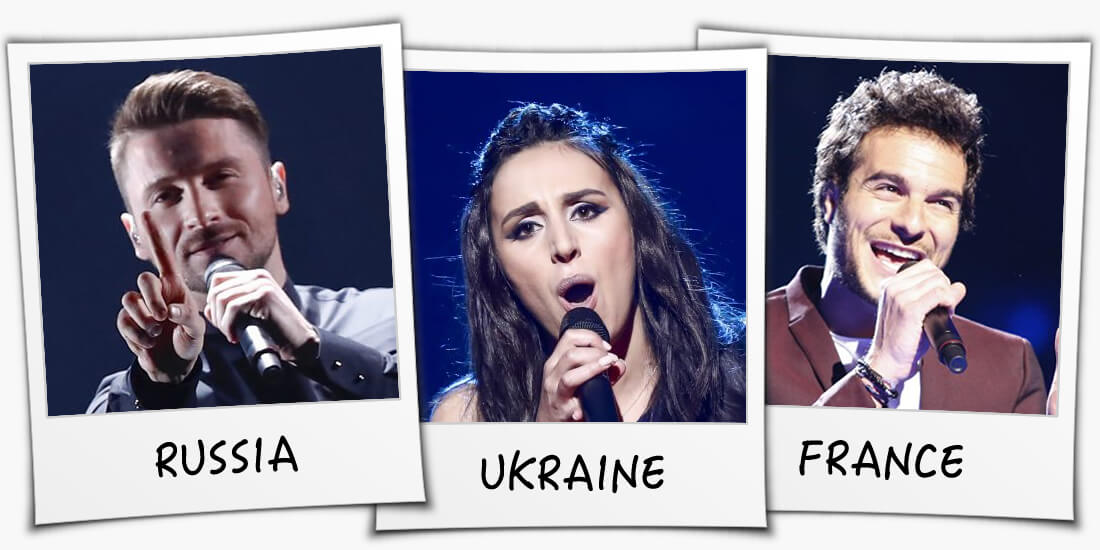 STOCKHOLM 2016
The winner of Eurovision 2016: Russia, Ukraine or France
After seven days of rehearsals in the Globen Arena in Stockholm the bookmakers now have three clear favorites to win Eurovision Song Contest 2016: Russia, Ukraine and France
The individual rehearsals have finished and the countries in the bookmakers' top three have changed. Now the ranking of the top-three countries based on the betting odds are:
Russia
Ukraine
France
Ukraine has entered the top-3 and Sweden is out. Russia is still in the lead, but the odds are narrowing.
Top-3 has changed
Before the rehearsal began Sweden was a part of top-3, and Ukraine was eighth. Back then the bookmakers' top-3 was:
Russia
France
Sweden
Sergey Lazarev from Russia with the song "You Are the Only One" has been the favourite to win Eurovision the last two months. But after Russia's first rehearsal (and the leak of the rehearsal in full length), the bookmakers started having doubt that Sergey really could do it. The stage show, and especially the projections and visual effects were hard to judge from the amateur video that escaped from the arena. Did Russia overdo their choreography? His performance needed confidence, and he accidentally fell from the frame he's climbing on at one of the rehearsals.
Jamala from Ukraine has impressed the bookmakers, the fans and the press by her first rehearsals. Her song "1944" comes with a very strong expression and message. Her performance and especially her expression really does an impact, and it is hard not to watch her, and listen to the lyrics when she sings her song the way she does. After Jamala's first rehearsal, the bookies brought her up in the table, from eighth position to third, and after her second rehearsal Ukraine is now second in the betting table.
Amir from France has continuously been climbing the bookies' ranking the last couple of months with his song "J'ai Cherché". Until friday he came in second, but after his first rehearsal, the bookies now have him one position lower in the betting table. Nothing changed after his second rehearsal on Sunday 8 May 2016.