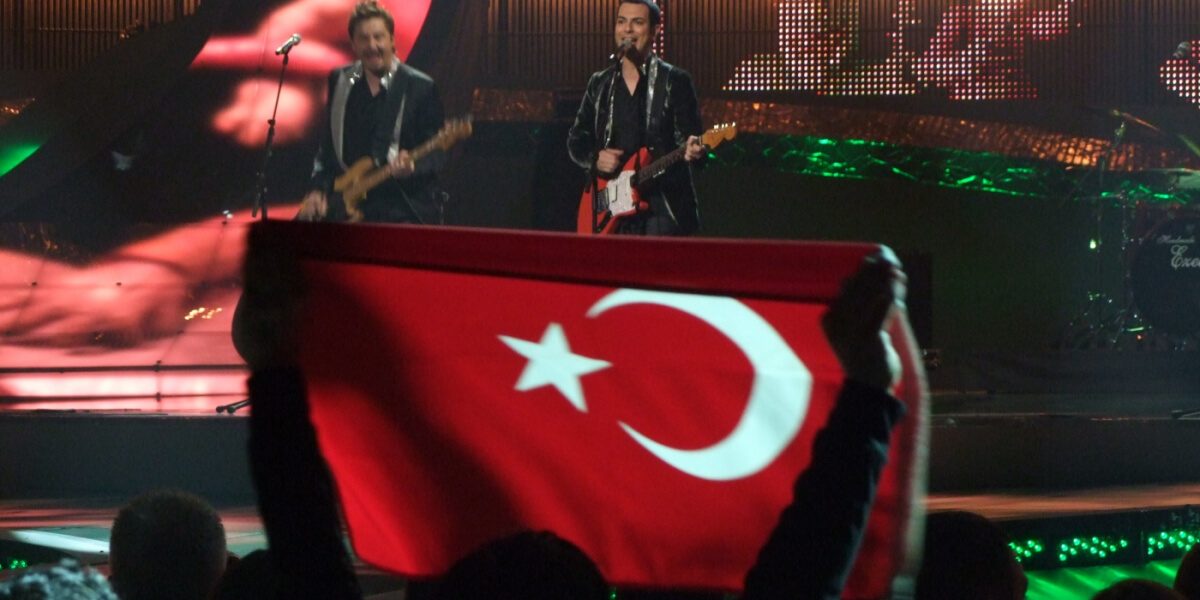 TURKEY
Welcome back, Turkey: Possible return to Eurovision Song Contest
The European Broadcasting Union is in touch with the Turkish broadcaster TRT about a possible return for Turkey at Eurovision Song Contest
2012 was the last time we saw a Turkish entry at Eurovision Song Contest. Since then, Turkey has chosen to withdraw from the competition, but now the European Broadcasting Union (EBU) has revealed that they are in touch with the Turkish broadcaster TRT about a possible return:
– Although the EBU's Turkish Member TRT hasn't participated in the Eurovision Song Contest since 2012 we know there is still huge interest in Turkey in the Contest underlined by the large amount of engagement on our social channels from Turkish fans.
– With that in mind, we are in contact with TRT with the aim of bringing them back into the competition.
– TRT has made a huge contribution to the Contest in the past, including hosting the event in Istanbul in 2004, and we would very much welcome them back should they decide to participate again.
Not the first time
While EBU is currently working to get Turkey back into the Eurovision family, it's not the first time the issue has emerged. EBU has several times welcomed a possible return of Turkey to the contest.
In 2017 there were rumours that Turkey would return for Eurovision 2018. Rumours so strong that Turkey's Deputy Prime Minister and Government Spokesman, Bekir Bozdağ, had to announce that Turkey is NOT returning to Eurovision.
Eurovision was very popular in Turkey when the Turks participated. Millions of viewers followed the competition year after year. The Final of Eurovision 2009 had a share of 59% of the total TV viewers in Turkey.
Turkey appeared in Eurovision in 1975, and has been a part of Eurovision 34 times, almost every year until they decided to withdraw from Eurovision 2013 after their disapproval with the voting system and the automatic qualification of the Big 5 countries.
They won the contest one time, in 2003 where Sertab Erener won with "Everyway That I Can".
The last 10 years of participation Turkey had some very good results and finished in top-5 five times.
Since the introductions of semi-finals in 2004, they only failed to qualify to the Grand final once, in 2011.