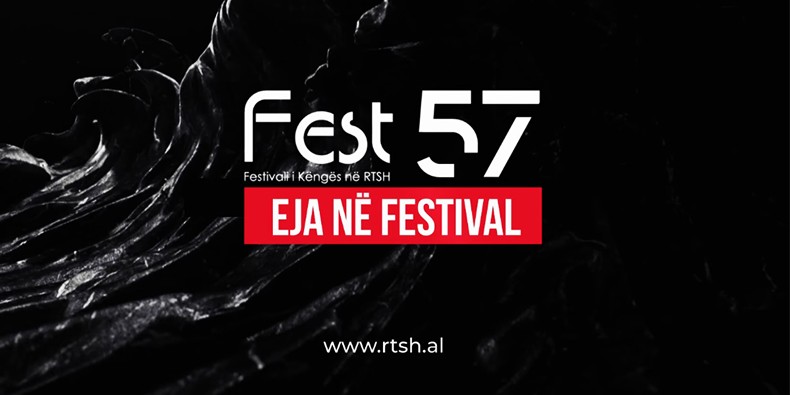 ALBANIA
Albania 2019: Festivali i Këngës 57 lineup revealed
RTSH has revealed the 22 artists that will compete at this year's Festivali i Këngës in order to represent Albania at Eurovision Song Contest 2019. Amongst the acts, we find a few familiar faces and even Elhaida Dani as a composer. We caught up with a few of the acts to understand their expectations for this year's festival.
As usual Albania is officially kicking things off for Eurovision Song Contest 2019 as they're already getting their representative ready. The country's broadcaster - RTSH - has announced the 22 acts that will compete at Festivali i Këngës 57.
Amongst the singers and composers, we find a few familiar faces. Let's start with last year's Orgesa Zaimi who tried her luck with "Ngrije Zërin". Despite not winning, the singer made it through the finals and, in an exclusive interview with Eurovisionworld, revealed that she wasn't expecting such good feedback from the fans.
- Last year was unbelievable because I truly didn't expect the feedback I got, she tells.
The Albanian singer admits that it was that feedback that made her want to do it again:
- Last year did influence this year's participation but not in a way that I have to go and win it. I just want to feel that emotion and the adrenaline of the festival. I've been doing this since 2005 - my TV debut - but truly since I was only 5. (...) Music is my way to express myself but also to bring my art everywhere from Albania to all over Europe and, therefore, to the world.
From Junior Eurovision to Eurovision Song Contest
Klodiana Vata is yet another familiar face to those who have been following Albania's national selection closely. Nonetheless, she has done more than that and has attempted her luck twice at representing the country at the Junior Eurovision Song Contest:
- The Junior Eurovision was a whole other experience that I will always cherish. I was really young back then but it build this personality and confidence that really has helped me throughout my journey, she explains. Nonetheless, Klodiana is well aware of the pressure surrounding the event:
- It's my second time (participating). I didn't make it to the live shows the first time but I am so happy to be part of this amazing event. There's a lot of pressure because there are many entries with different genres and I'll be competing against many famous, well established and talented Albanian singers.

Take MIRUD for example. The Albanian ascending artist is conquering the music industry and "over the moon for Festivali i Këngës 57". His entry "Nënë" was written by Elhaida Dani (Albania's 2015 representative) whom he shares a nice relationship with:
- Elhaida Dani is one of the greatest people I got to work with... Such an incredible artist... Pure creativity, he says before revealing something he has never done before:
- I have never shared this before but "Ende Te Dua" (MIRUD's biggest hit) was actually written for Elhaida Dani. We wrote the song together and I already had the demo from Mason Levy - who has produced "What Do You Mean?" by Justin Bieber - and once the song was written I called Elhaida and begged her to give me the song because I fell in love with it. She didn't mind me recording that song and it changed my life.
The song went on to chart high in Kosovo, Albania and even in the United States.

In summary, he couldn't be happier to share this experience with Elhaida:
- I am so happy she's part of this. (...) She was able to capture what I wanted and what I was trying to create as an artist.
Festivali i Këngës 57 after Eugent Bushpepa
After not making it through the finals in 2016 and 2017, it seemed like hope was gone for Albania but 2018 saw the country reaching its third best score ever with Eugent Bushpepa's "Mall".
This year's contestants are positive that the pressure is higher after Eugent's flawless delivery. Take Dilan Reka's statement who'll be competing with the song "Karma":
- Eugent Bushpepa is one of my favorite singers ever and we are so proud of his performance. I think that now the festival has another dimension after his success
MIRUD is another act who agrees that Eugent deserved all that having only great things to say about his talent:
- I was super proud of his performance in Eurovision. He truly killed it with those vocals, he recalls by admitting that he was not surprised by his score:
- I was not surprised by his success because it's very rare to find talent like his. He produced, wrote and sang the entire song... And that's not an easy song to sing.
The lineup for Festivali i Këngës 57
Below you'll be able to find the acts and the respective song titles for this year's Festivali i Këngës. The semi-finals will happen on 20 December and 21 December 2018 while the grand final a day after, on 22 December:
Alar Band – "Dashuria Nuk Mjafton"
Artemisa Mithi & Febi Shkurti – "Dua ta besoj"
Aurel Thellimi – "Të Dua Ty"
Bojken Lako – "Jete Jeten"
Bruno Pollogati – "Nuk Ka Stop"
Dilan Reka – "Karma"
Eliza Hoxha – "Pengu"
Elona Islamaj – "Në Këtë Botë Kalimtarë"
Elton Deda – "Qetësisht"
Eranda Libohova – "100 Pyetje"
Gjergj Leka – "Besoj"
Jonida Maliqi – "Ktheju Tokës"
Kelly – "A Më Ndjën"
Klint Collaku – "Me Jete"
Klodiana Vata – "Mbremje E Pafund"
Kujtim Prodani – "Babela"
Lidia Lufi – "Rrëfehem"
Lorela Sejdini – "Vetmi"
Marko Strazimiri & Imbro – "Lejla"
Mirud – "Nënë"
Orgesa Zaimi – "Hije"
Soni Malaj – "Do Vij"
Vikena Kamenica – "Natën e mirë" (withdrew)
Since debuting in 2004, Albania has been participating in Eurovision Song Contest every year. Best result is a 5th place in 2012, where Rona Nishliu sang "Suus".
Out of the 15 times Albania has participated, they have qualified for the Grand final 8 times.