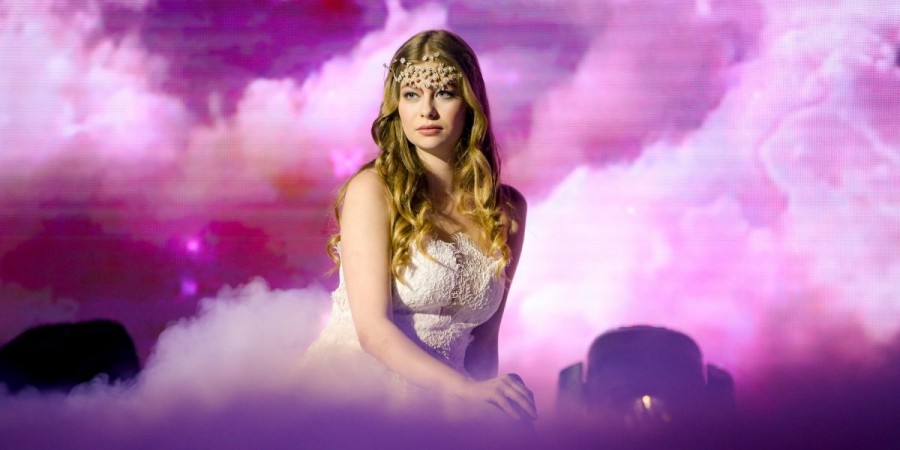 AUSTRIA
Austria: ZOË singt für Österreich in Stockholm
Wer singt für Österreich? Who sings for Austria? That was the big question in tonight's liveshow from Austria. 10 great performance but only one winner: ZOË with the French song "Loin d'ici". Listen to the song and watch her performance here
The Austrian selection for Eurovision Song Contest is called "Wer singt für Österreich?" (Who sings for Austria?). The answer is: ZOË. She will sing the song "Loin d'ici" ("Far From Here"). A song with French lyrics!
Wer singt für Österreich?
ZOË – "Loin d'ici" (Super-finalist, WINNER)
Elly – "I'll Be Around (Bounce)" (Super-finalist)
Bella Wagner – "Weapons Down"
Farina Miss & Céline Roscheck – "Sky Is The Limit"
Lia Weller – "Runaway"
LiZZA – "Psycho"
Orry Jackson – "Pieces In A Puzzle"
Sankil Jones – "One More Sound"
Vincent Bueno – "All We Need Is That Love"
AzRaH – "The One"
ZOË
Zoë Straub (19) is a singer, songwriter and actress from Vienna. Before her victory this year in Austria, she participated in the Austrian final for Eurovision 2015. She has released one single and album.
Before "Wer singt für Österreich?" she said: »If I get the chance to represent Austria, I will give everything. I am hoping for many nice memories and experiences from the national final.« Now she will hopefully get lots of nice memories from Eurovision Song Contest as well.
Two rounds
There were two rounds in tonight's show.
In the first round the two best songs were selected among the 10 finalists to proceed to the super-final. The two super-finalists were decided by a combination of televoting and jury-votes. The jury consisted of Julie Frost, Madita and Conchita Wurst, and another "juror" which included media experts from Austria.
In the second round, the two super-finalist Elly and ZOË sang their songs again, and a new round of voting for the TV-viewers took place. The winner was decided solely by televoting.
The final of this year's Austrian selection took place on 12 February 2016 hosted by Andi Knoll (ORF commentator and tv host) and Alice Tumler ( ESC 2015 host). The Austrian song for Eurovision Song Contest 2016 in Stockholm was selected via 50/50 televoting-jury.
Austria has been participating in Eurovision Song Contest 48 times since it's debut in 1957. They won the competion twice: in 1966 (Udo Jürgens - Merci Chérie) and in 2014 (Conchita Wurst - Rise Like a Phoenix). They came last in the competition nine times (Zero points in 1962, 1988, 1991 and 2015).
Since the introduction of Semi-finals in 2004, Austria only qualified for the Grand Final 4 out of 8 times. In 2015 Austria hosted Eurovision Song Contest and was automatically qualified for the Grand Final, but came last with null points together with Germany.