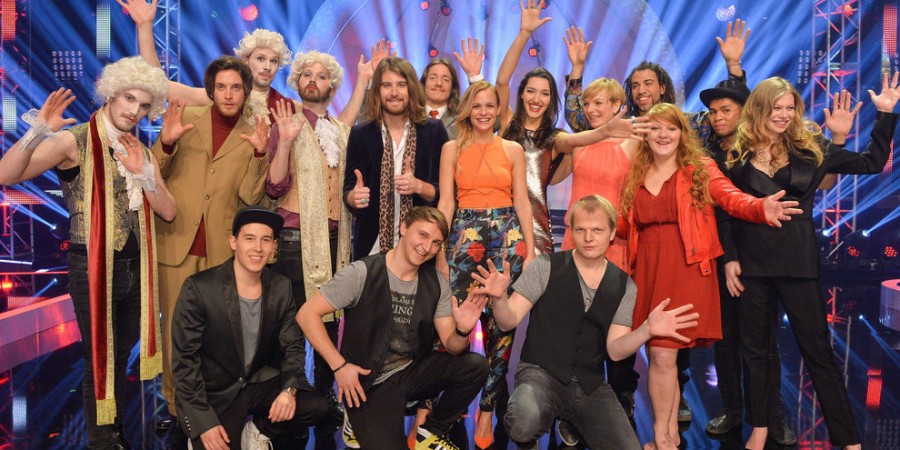 AUSTRIA
Austria: Songs chosen for the finalists
In the third show of the Austrian selection for Eurovision Song Contest 2015 the songs for the six contestants were decided. Who sings for Austria? We'll find out next Friday
Tonight the third show of the Austrian selection "Wer singt für Österreich?" took place. Here the six participants performed two songs each, and a jury decided which of the two songs each contestants will sing at the national final next Friday.
Entries in Wer singt für Österreich?

Celina Ann – "Utopia" "When I fall"
Dawa – "Feel Alive" "If you return"
Folkshilfe – "Who You Are" "Ned au"
Johann Sebastian Bass – "Absolutio" "Monsters"
The Makemakes – "I Am Yours" "Big bang"
Zoe – "Quel Filou" "My heart still beats"
Wer singt für Österreich?

20 February: Show #1
16 participants. 10 participants eliminated. 6 participants proceed to Show #2
27 February: Show #2
The 6 participants show their vocal talent in 2 songs each
6 March: Show #3
The 6 participants perform 2 new songs each. One of each participant's songs will be performed in Show #4
13 March: Show #4 (Final)
The 6 participants perform their own entries for Vienna. Winner decided
Austria in Eurovision Song Contest
Austria has been participating in Eurovision Song Contest 47 times since it's debut in 1957. They won the competion twice: in 1966 (Udo Jürgens - Merci Chérie) and in 2014 (Conchita Wurst - Rise Like a Phoenix). They came last in the competition eight times (Zero points in 1962, 1988 and 1991). Since the introduction of Semi-finals in 2004, Austria only qualified for the Grand Final 3 out of 7 times. In 2015 Austria will host Eurovision Song Contest and is automatically qualified for the Grand Final. They will vote in Semi-final 1.