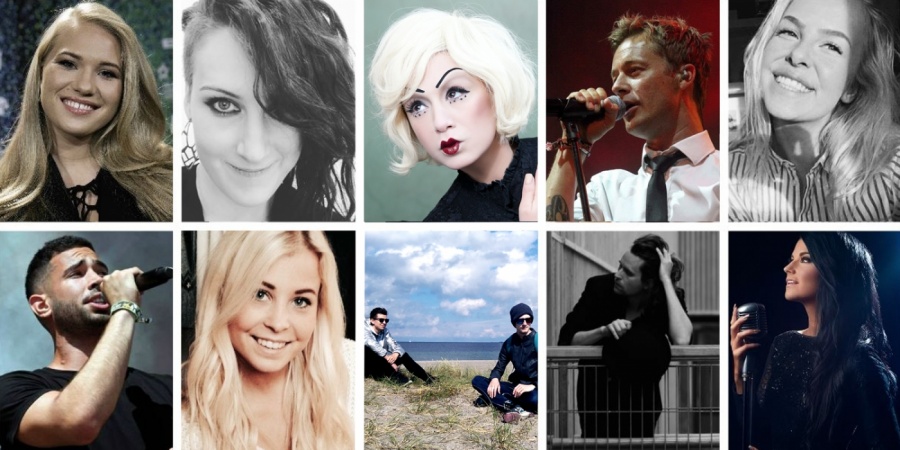 DENMARK
Denmark: Artists for Melodi Grand Prix 2017 revealed
The 10 artists for the Danish Melodi Grand Prix (MGP) 2017 have been selected. The songs will be released on 20 February 2017
The Danish broadcaster Danmark Radio (DR) has just revealed this year's artists for Melodi Grand Prix 2017. The national selection in Denmark will take place in Boxen in Herning on 25 February 2017 with 10 competing acts:
Melodi Grand Prix 2017
Running order
Ida Una - "One"
Thomas Ring - "Vesterbro"
Rikke Skytte - "Color My World"
Anja - "Where I Am"
Calling Mercury - "Big Little Lies"
Anthony - "Smoke In My Eyes"
René Machon - "Warriors"
Sada Vidoo - "Northern Lights"
Jeanette Bonde - "Hurricane"
Johanna Beijbom - "A.S.A.P."
With the ten songs that will compete this year, we have a range of songs and artists with international format than ever before. The song we send to Eurovision, will do really well - I'm quite sure! (...) I can promise that it will be both highly professional and highly entertainingJan Lagermand Lundme, Head of entertainment, DR
Songs to be released 20 February 2017
The 10 songs for the contestants will be revealed on 20 February 2017. Both artists and songs have been selected by a jury of music professionals, but also the fans from OGAE Denmark ( melodigrandprixfans.dk) have given their opinion on the songs. A record high number of songs were submitted to DR: 1115 songs.
Melodi Grand Prix 2017 will be held in Boxen in Herning on 25 February 2017. The winner of the show will represent Denmark at Eurovision Song Contest 2017 in Kyiv. Hosts are Annette Heick (MGP 2007) and Johannes Nymark (part of Lighthouse X, Denmark 2016).

Tickets for Melodi Grand Prix 2017 are available on drbillet.dk
Denmark has been participating in Eurovision Song Contest 45 times. Since its debut in 1957, Denmark has won the contest 3 times:
Worst result was in 2002 (last). Since the introduction of the Semi-finals in Eurovision in 2004, Denmark has qualified for the Grand Final 9 out of 13 times.