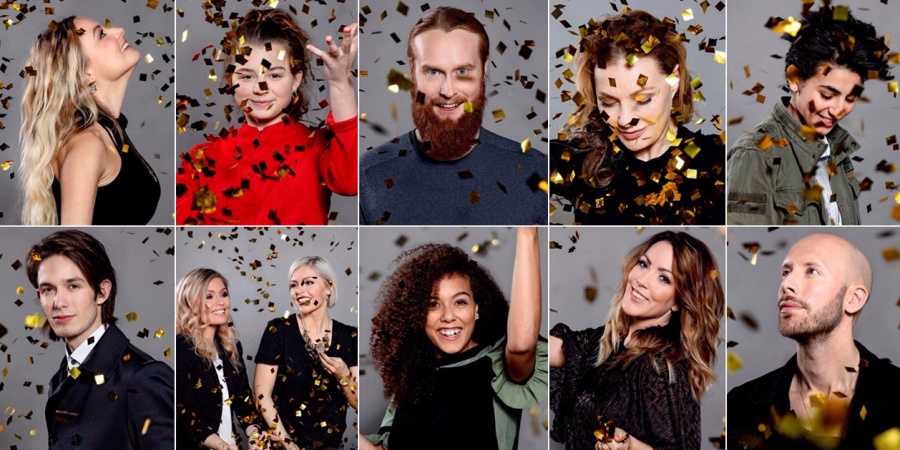 DENMARK
Denmark: Songs released for Melodi Grand Prix 2018
The 10 songs competing in this year's Melodi Grand Prix in Denmark have just been released by Danish broadcaster DR. Listen and vote!
The Danish broadcaster Danmark Radio (DR) has just revealed this year's songs for Melodi Grand Prix 2018. The national selection in Denmark will take place in Gigantium in Aalborg on this Saturday 10 February 2018, with 10 competing acts.
The songs have been selected by experts at DR, and they have chosen 10 different types of songs: The song with power chorus (1), the nice & sweet song (2), the viking musical (3), the sexy song (4), the strong lyrics (5), the crispy voice (6), the new OG3NE sisters (7), the strange rhythm (8), the Danish song (9), the country song (10).
Melodi Grand Prix 2018
Running order
Ditte Marie – "Riot"
Anna Ritsmar – "Starlight"
Rasmussen – "Higher Ground"
Sannie – "Boys on Girls"
Sandra – "Angels to My Battlefield"
Lasse Meling – "Unfound"
Carlsen – "Standing Up For Love"
KARUI – "Signals"
Rikke Ganer-Tolsøe – "Holder Fast i Ingenting"
Albin Fredy – "Music for the Road"
Melodi Grand Prix 2018
In Melodi Grand Prix 2018 there will be two rounds of voting: The first round where all 10 songs are performing, and the top-3 proceed to a super final, where another voting takes place. For the second time a special fan jury will have 50% weight on the outcome.

This year DR has appointed a special fan jury consisting of 5 dedicated fans, who decide 50% of the outcome in Melodi Grand Prix. The fan jury will vote in both the preliminary round where three advance to the super final, and in the super final.
Melodi Grand Prix 2018 will be held in Gigantium in Aalborg on 10 February 2018. The winner of the show will represent Denmark at Eurovision Song Contest 2018 in Lisbon. Hosts are Annette Heick (MGP 2007) and Johannes Nymark (part of Lighthouse X, Denmark 2016). Among the special guest appearances will be Conchita Wurst (Austria 2014).
Denmark has been participating in Eurovision Song Contest 46 times. Since its debut in 1957, Denmark has won the contest 3 times:
Worst result was in 2002 (last). Since the introduction of the Semi-finals in Eurovision in 2004, Denmark has qualified for the Grand Final 10 out of 14 times.