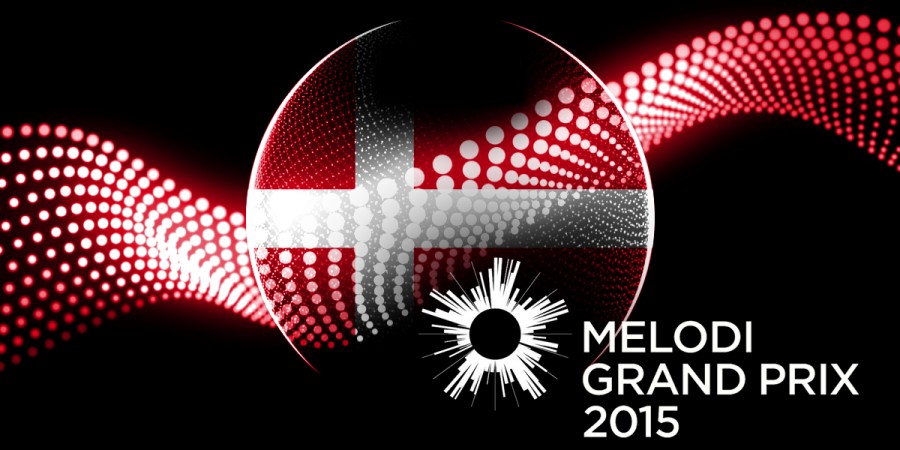 DENMARK
Denmark: Listen to the songs for Melodi Grand Prix 2015
The songs and videos for this years Dansk Melodi Grand Prix (MGP) has been officially revealed. Watch and listen to all the songs here
The Danish national broadcaster Danmarks Radio (DR) has just revealed the songs that will compete in the Danish national selection "Dansk Melodi Grand Prix 2015". This happend after a leak of the songs two days before, when some of the pre-ordered CD's was delivered.
Videos of the songs for Melodi Grand Prix 2015
Songs for Melodi Grand Prix 2015
1) Sara Sukurani – "Love Me Love Me"
Sara Sukurana, Robert Uhlmann, Alexander Papaconstantinou, Arash Labaf
2) Tina & René – "Mi Amore"
Thomas G:son, Henrik Sethsson
3) Marcel & Soulman Group – "Når Veje Krydses"
Marcel Mark Gbekle, Jeanette Christiansen, Bjarne List Nissen
4) Cecilie Alexandra – "Hotel A"
Marcos Ubeda, Bobby Ljunggren, Kristian Lagerström
5) Andy Roda – "Love Is Love"
Andy Roda, Maria Hamer-Jensen
6) Julie Bjerre – "Tæt På Mine Drømme"
Lise Cabble, Maria Danielle Andersen, Jakob Schack Glæsner
7) Anti Social Media – "The Way You Are"
Remee, Chief 1
8) Anne Gadegaard – "Suitcase"
Micky Skeel, Magnus Funemyr
9) Babou – "Manjama"
Thomas Sardorf, Karen Rosenberg, Lasse Lindorff, Daniel Rothmann, Johannes Loeffler, Matthias Zürkler
10) World Of Girls – "Summer Without You"
Daniel Calvin, Rune Braager, Martin Fliegenschmidt
Dansk Melodi Grand Prix 2015
This years Danish selection will take place on 7 February live from Gigantium in Aalborg with the slogan "The Dream is Alive". Hosts are Esben Bjerre and Jacob Riising. The winner will be decided by televoting and an expert-jury with equal weight. The jury is devided into the five regions of Denmark, while the televoting will be awarded in a single national pool. The winner of Dansk Melodi Grand Prix 2015 will represent Denmark at Eurovision Song Contest 2015 in Vienna.
Denmark has been participating in Eurovision Song Contest 43 times. Since its debut in 1957, Denmark has won the contest 3 times:
• 1963: Dansevise
• 2000: Fly On The Wings Of Love
• 2013: Only Teardrops
Worst result was in 2002 (last). Since the introduction of the Semi-finals in Eurovision in 2004, Denmark has qualified for the Grand Final 9 out of 11 times.