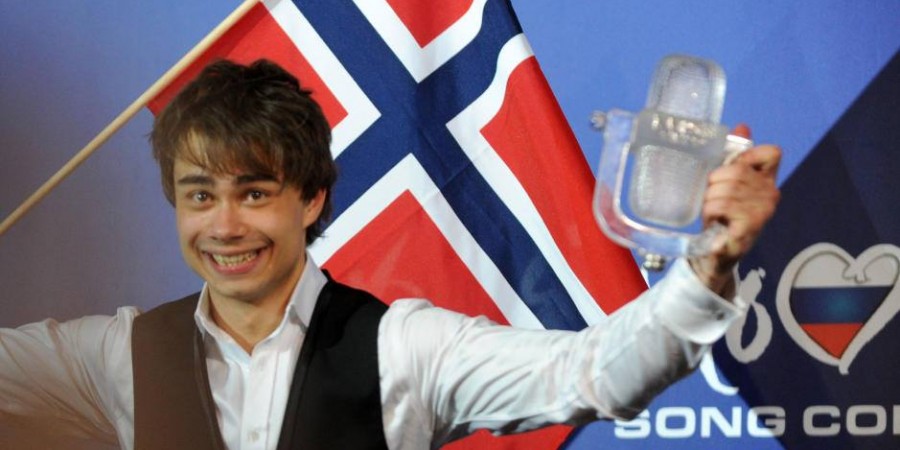 ALEXANDER RYBAK
Eurosong: Medley performed by Alexander Rybak
The Norwegian winner from 2009 delighted the Belgian viewers with his own violin version of famous eurovision songs at the preselection show "Eurosong 2016"
The Norwegian winner from Eurovision 2009, Alexander Rybak, entertained the Belgian viewers of the preselection show Eurosong 2016 with his own version of famous Eurovision songs. Standing with his precious violin and a couple of dancers, nothing (not even the cold he was suffering) could stop him from bringing a wonderfull performance.
From Carola to Lordi
The first notes brought the audience back down memory lane thinking about his number fairytale. However, he chose to bring his own version of "Fly On The Wings Of Love" from the Olsen Brothers (Denmark 2000). Luckily, he did not stop with this wonderful medley, going to the all-time champion of Eurovision: Johnny Logan representing Ireland in 1987 with "Hold Me Now".
Of course, when speaking of the record holder Ireland (seven wins) we cannot forget our future host country with six winning songs: Sweden! Rybak chose the number of Carola from 1991 ("Fångad Av En Stormvind"). Do not forget, he never stopped playing the violin while making his own version of "Satellite" (Germany 2010) surrounded by a couple of dancers and showing his own moves on this happy song. Yes, he even made a version of "Hard Rock Hallelujah" (Finland 2006). Before you ask, no he did not put on those mask but the song did sound great.
After hearing so many good songs the audience almost forgot who was on the stage until he sang his own winning song: "Fairytale". It still sounds as good as back in 2010.
Follow Alexander Rybak
Homepage: alexanderrybak.com
Facebook: facebook.com/alexanderrybak/
Twitter: @AlexanderRybak
Instagram: @rybakofficial