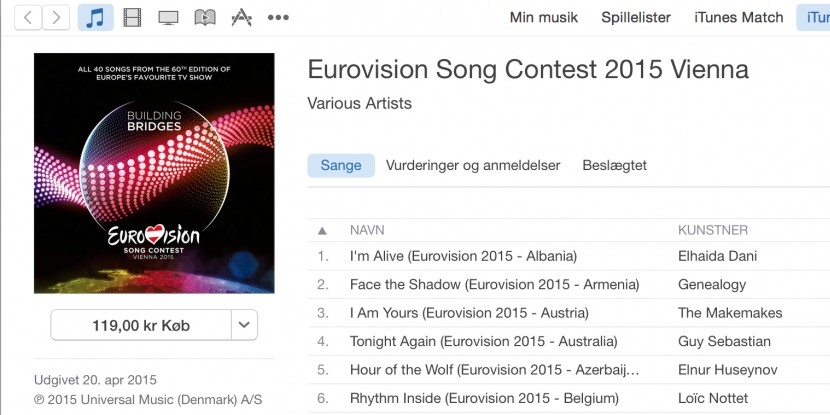 VIENNA 2015
Eurovision 2015: The CD is out!
The official CD with all the 40 songs for this years Eurovision Song Contest has been released on iTunes. Europe Start Downloading!
The official CD for the years Eurovision Song Contest has just been released on iTunes for digital download. You can find it in iTunes (follow this link). It is also available on Spotify and Amazon.
The price for the whole CD is € 12.99 or DKK 119 (in the Danish iTunes Store).
The Compilation album for Eurovision Song Contest 2015 will be released by Universal Music physical and digital. The physical release date is 17 April 2015 in Germany, Austria, Switzerland, Denmark, Sweden, Norway, Finland, Iceland, Netherlands, Belgium & Luxembourg, and 20 April 2015 in the rest of Europe.
The DVD from Vienna 2015 will be released on 22 June 2015. The DVD-box has three discs and includes the two Semi-finals, the Grand Final, and bonus material.