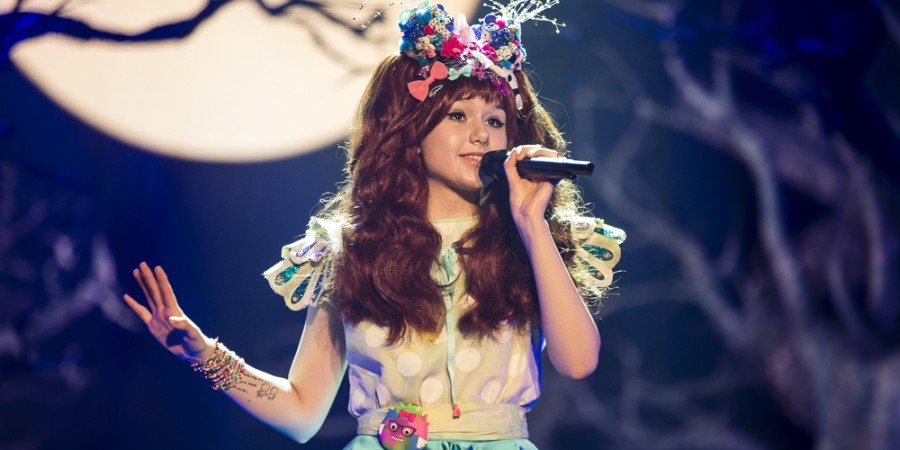 GERMANY
Germany: Jamie-Lee Kriewitz für Stockholm
Germany's lied für Stockholm is "Ghost" by Jamie-Lee Kriewitz! It was decided in tonight's German selection "Unser Lied für Stockholm"
The German selection, Unser Lied für Stockholm (Our song for Stockholm), was held tonight in Köln-Mülheim Studios in Cologne, hosted by Barbara Schöneberger. The Host Barbara Schöneberger clarified at the beginning of the show: »We have a rule change compared to last year: The one who wins, also has to actually compete in Eurovision«, just to be on the safe side, compared to last year.
10 songs competed for the ticket to Stockholm, and after the first round of voting, three artists were selected for the Super-final: Jamie-Lee, Alex and Avantasia.
She has been the bookmakers favorite to win, and she did! With 44,5 percent of the votes in the super-final Jamie-Lee Kriewitz won "Unser Lied für Stockholm" with the song "Ghost". Jamie-Lee Kriewitz will (if she wants to) represent Germany at Eurovision Song Contest 2016.
»This is the ghost of you
Haunting the ghost of me
We're lonely in a crowded room together
Tell me who's scared now«
Lyrics, ratings and more videos of "Ghost"
The song "Ghost" is written by Thomas Burchia, Anna Leyne, and Conrad Hensel. Jamie-Lee performed the song as her winner's single during "The Voice of Germany" just two months ago. It was released on 12 December 2015. The other songs ranged from medieval monastic chant (Gregorian) to modern pop (Woods Of Birnam) and from Schlager (Ella Endlich) to German-pop (Luxuslärm).
Unser Lied für Stockholm – result
Jamie-Lee Kriewitz – "Ghost" (Superfinalist)
Alex Diehl – "Nur ein Lied" (Superfinalist)
Avantasia – "Mystery Of A Blood Red Rose" (Superfinalist)
Ella Endlich – "Adrenalin"
Joco – "Full Moon"
Gregorian – "Masters Of Chant"
Woods of Birnam – "Lift Me Up (From The Underground)"
Luxuslärm – "Solange Liebe in mir wohnt"
Keøma – "Protected"
Laura Pinski – "Under The Sun We Are One"
Jamie-Lee
Jamie-Lee Kriewitz (17) is a student from Hanover, Germany. She won the fifth season of The Voice of Germany, just two months ago.
She has been singing since she was 12, when she joined the gospel choir "Joyful Noise".
Best result is two victories in 1982 (Nicole - "Ein Bißchen Frieden") and 2010 (Lena - "Satellite"), and the worst is five last places. They are also a member of "Club Nul Points", with zero points in 1964, 1965 and 2015.
Germany is a grand old country in the Eurovision Song Contest. They have participated 59 times since the beginning of ESC in 1956. The only year Germany didn't participate was in 1996. Prior to the competition in 1996, 30 countries had signed up for participation, so EBU had to make a selection. Judges from the countries made a secret voting, where the 22 best qualified. During this voting, the judges only listen to but didn't watch the contestants. This turned out to be highly unpopular, and it was also the only time this method was used. The result of the voting was that Germany was ruled out. This was the first and only time Germany didn't participate in Eurovision Song Contest.