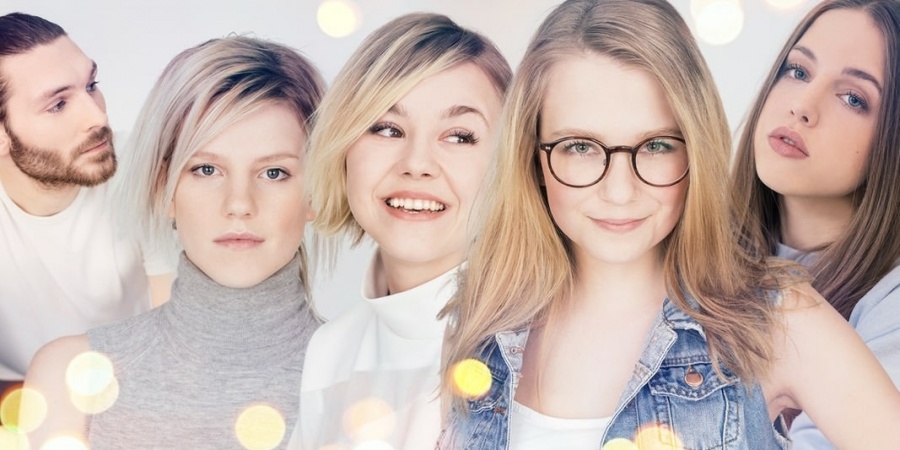 GERMANY
Germany tonight: Unser Song 2017
Tonight the German entry for Eurovision Song Contest 2017 will be selected in "Unser Song 2017". 4 rounds, 5 participants and 7 songs is the German recipe for succes in Kyiv
Who will represent Germany at Eurovision Song Contest 2017 – and with which song? The last two years Germany finished last in the Grand Final, but now it's time for revenge.
The song will be either "Wildfire" or "Perfect life". They are already written as potential Eurovision 2017 songs. The five contestants at "Unser Song 2017" have earlier been revealed by German broadcaster NDR, and tonight they will have a busy evening – at least 2-3 of them.
4 rounds – 5 participants – 7 songs
Unser Song 2017 consists of 4 rounds, where each round will bring us closer to which artist and which song Germany will send to Eurovision 2017 in Kyiv.
Round 1: Cover (5 participants – 2 eliminated)
In Unser Song 2017 the five participants will start with singing a cover of a song of their choice:
Axel Feige – "You Know My Name" (Chris Cornell)
Felicia Lu Kürbiß – "Dancing On My Own" (Robyn)
Helene Nissen – "Folsom Prison Blues" (Johnny Cash)
Levina – "When We Were Young" (Adele)
Yosefin Buohler – "Love On Top" (Beyoncé)
The 3 participants with most votes (televoting) will proceed to round 2.
Round 2: First Eurovision song (3 participants – 1 eliminated)
The 3 qualifiers will perform one of the songs "Wildfire" or "Perfect Life", written for Eurovision. The 2 with most votes (televoting) proceed to round 3.
Round 3: Second Eurovision song (2 participants)
The 2 qualifiers will perform the other of the two songs, they didn't performed in round 2. So now the two qualifiers have both performed the two potential Eurovision songs.
The 4 combinations of artist/song will now be put up for voting, and the 2 best combinations will proceed to round 4
Round 4: Best combination (2 combinations)
The winner of Unser Song 2017 is the best combinations of artist/song decided by public voting.
Unser Song 2017
The live show takes place on 9 February 2017 at 20:15 CET in Cologne. An expert panel consisting of three musicians, Lena (Germany 2010), Florian Silbereisen and Tim Bendzko, will give their comments on the performances.
The winner is solely selected by the audience - through televoting and via the official Eurovision app. International fans can vote as well, but the international votes won't effect the results and will only be shown as a poll at the show.
Unser Song 2017 will be hosted by Barbara Schöneberger.
Best result is two victories in 1982 (Nicole - "Ein Bißchen Frieden") and 2010 (Lena - "Satellite"), and the worst is seven last places. They are also a member of "Club Nul Points", with nul points in 1964, 1965 and 2015.
Germany is a grand old country in the Eurovision Song Contest. They have participated 60 times since the beginning of ESC in 1956. The only year Germany didn't participate was in 1996. Prior to the competition in 1996, 30 countries had signed up for participation, so EBU had to make a selection. Judges from the countries made a secret voting, where the 22 best qualified. During this voting, the judges only listen to but didn't watch the contestants. This turned out to be highly unpopular, and it was also the only time this method was used. The result of the voting was that Germany was ruled out. This was the first and only time Germany didn't participate in Eurovision Song Contest.