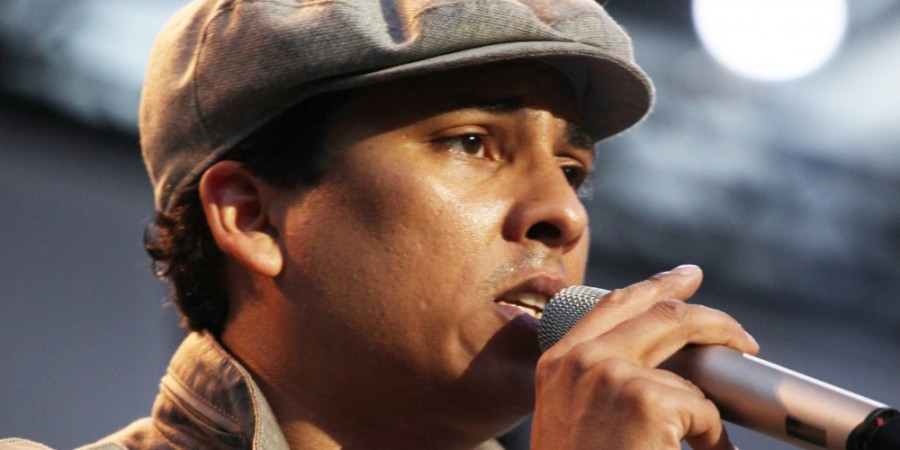 GERMANY
Germany: Xavier Naidoo selected for Stockholm
Germany has chosen the artist for Eurovision Song Contest 2016 in Stockholm: Xavier Naidoo. UPDATE: Xavier Naidoo withdrawn
---
Xavier Naidoo has been internally selected to represent Germany at Eurovision Song Contest 2016 in Stockholm.
Unser song für Xavier
The song Xavier will sing in Stockholm will be decided in a live TV show "Unser song für Xavier" on Thursday 18 February 2016, 20:15 CET. Here Xavier will perform six songs, and the German public will select which one he's going to sing in Stockholm. There will be a panel evaluating each of the songs during the show, but the decision will entirely be made by the viewers via televoting.
The six songs are from the best German composers, and will be decided on 15 December 2015 by a committee consisting of experts from the music industry, with the involvement of Xavier Naidoo.
Xavier Naidoo
Xavier Kurt Naidoo (45) is a very known singer, songwriter, music producer and actor in his home country. He is a singer and a founding member of the German band Söhne Mannheim, co-founder and lecturer at the Pop Academy in Mannheim, and has founded Beats Around The Bush and his own record label Naidoo records.
The last two decades Xavier Naidoo has sold millions of albums in Germany, topped the charts and received gold or platinum for every album. In 2006 he made the song "Dieser Weg" for the German national soccer team for the 2006 FIFA World Cup, one of the most played songs on Germany that year.
»Xavier Naidoo is an exceptional artist, who has been well-known in the German music business for more than 20 years. This is why we decided to directly select him.« says Thomas Schreiber, entertainment coordinator of the German public broadcaster ARD.
Follow Xavier
Homepage: xavier.de
Facebook: facebook.com/XavierNaidoo
Best result is two victories in 1982 (Nicole - "Ein Bißchen Frieden") and 2010 (Lena - "Satellite"), and the worst is five last places. They are also a member of "Club Zero Points", with zero points in 1964, 1965 and 2015.
Germany is a grand old country in the Eurovision Song Contest. They have participated 59 times since the beginning of ESC in 1956. The only year Germany didn't participate was in 1996. Prior to the competition in 1996, 30 countries had signed up for participation, so EBU had to make a selection. Judges from the countries made a secret voting, where the 22 best qualified. During this voting, the judges only listen to but didn't watch the contestants. This turned out to be highly unpopular, and it was also the only time this method was used. The result of the voting was that Germany was ruled out. This was the first and only time Germany didn't participate in Eurovision Song Contest.