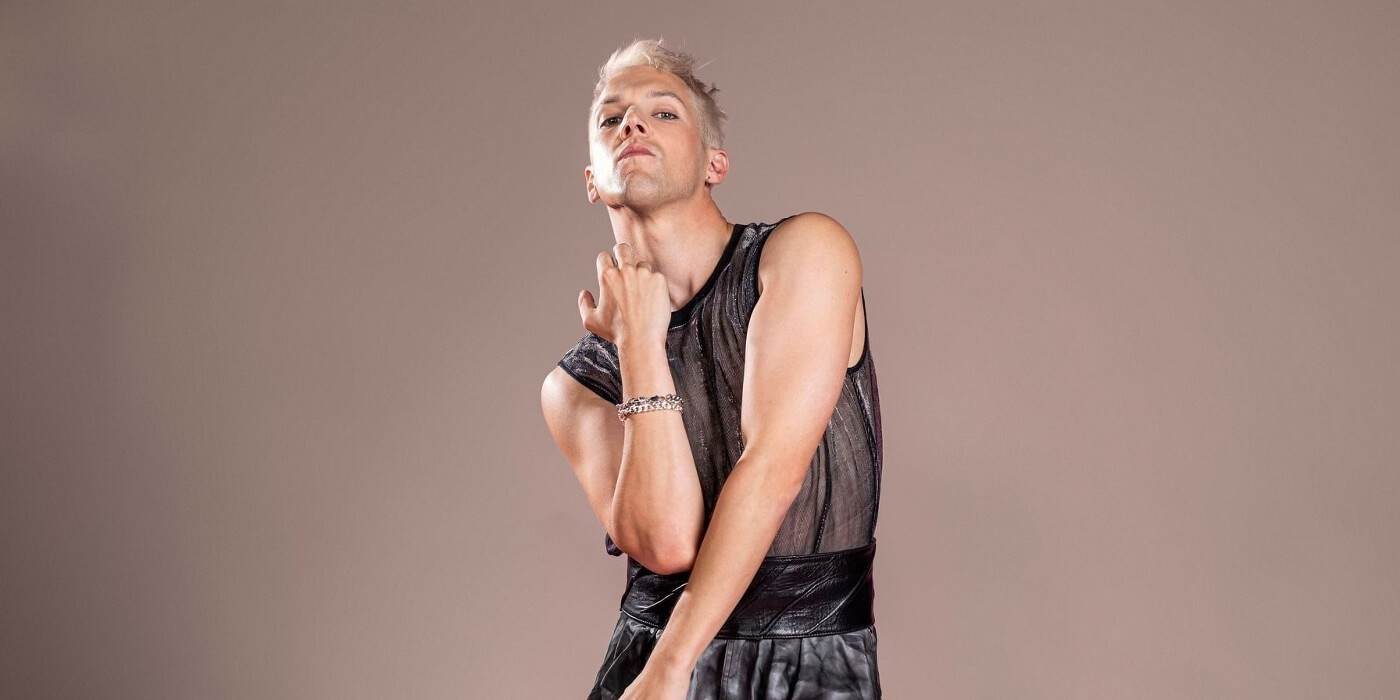 BELGIUM
Here's the first artist for Eurovision 2024: Mustii for Belgium
Mustii will represent Belgium at Eurovision 2024 in Malmö. The choice was made internally by the country's broadcaster RTBF
We have the very first artist for the Eurovision Song Contest 2024, it's Mustii!
Unlike last year when Belgium held a national selection for the first time in seven years – Eurosong 2023 – the selection was made internally by RTBF, one of the two Eurovision broadcasters from Belgium that rotate every year.
Eurosong 2023 was a VRT project that ended up taking Gustaph's "Because Of You" to Liverpool and getting Belgium into the top 10.
Mustii talked with VRT about his Eurovision participation:

– My idea is to go to the Eurovision Song Contest with my own DNA. I don't want to lie, I want to be sincere and authentic. I don't want to create a fake character (…) But I have been working in the studio for a while. I also want the song to be part of an album and not just a random song for the Eurovision Song Contest.
While the news is out quite early, no clues have been given concerning Mustii's song for Eurovision 2024. It's expected to be released in February 2024.

Mustii
Thomas Mustin, or simply Mustii, is a 32-year-old Belgian singer and actor who has been in the entertainment industry since 2012.
Even though he is set to represent Belgium at Eurovision 2024, his first steps in the arts industry happened on a French TV show, "À tort ou à raison" as well as in the theater. Since then, he's starred in multiple shows and movies. It was in 2014 when he released his first musical effort, "The Golden Age," which became a hit in the country. Many singles and recognition (including several awards) followed as well as two studio albums: "21st Century Boy" and "It's Happening Now."
Alongside Eurovision, 2024 will mark Mustii's return to Drag Race Belgique where he will now be a permanent judge on the show.
Belgium in the Eurovision Song Contest
Belgium has participated 64 times in Eurovision since the beginning in 1956.
They won the contest in 1986 (Sandra Kim – J'aime La Vie), but have finished in last place 8 times (two of them with nul points).
Since the introduction of the Semi-finals in 2004, Belgium has qualified for the Grand Final 9 out of 19 times (in 2010 they even came in first in Semi-final 1).