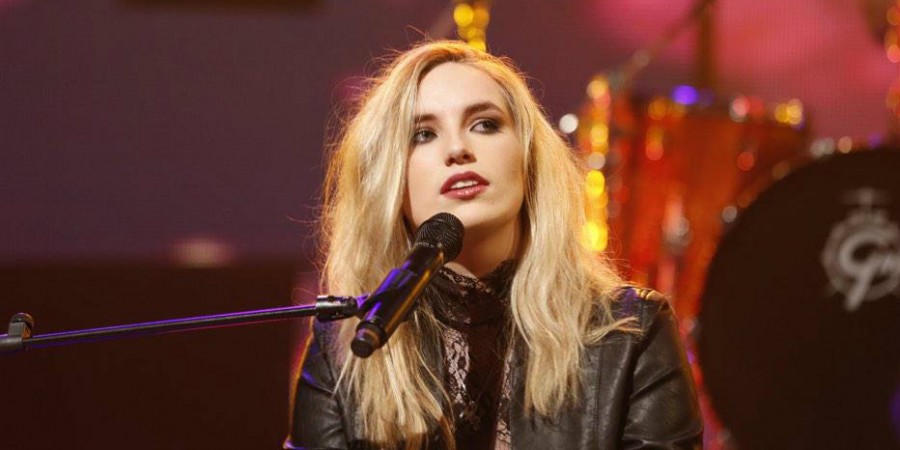 IRELAND
Ireland: Molly Sterling will play with numbers in Vienna
Molly Sterling wins Eurosong 2015 with the song "Playing With Numbers" and will represent Ireland at Eurovision Song Contest 2015 in Vienna. Will she take home the eighth victory for Ireland? Watch her performance here
Tonight Eurosong 2015, the Irish selection for Eurovision Song Contest 2015, took place in Ireland. The 16 year old Molly won Eurosong and the ticket to Vienna with the song "Playing With Numbers". The bookmakers predicted that Nikki Kavanagh would win Eurosong 2015, and gave the second place to Molly. The song "PLaying With Numbers" is composed by Molly Sterling and Greg French.
Eurosong 2015 was this year a part of the "Late Late show" organised by the Irish broadcaster Raidió Teilifís Éireann (RTÉ).
The five acts performed live during the talkshow filled with Eurovision related quizes and performances of some of the former Irish entrants. After the performances from the five acts a 50/50 combination of regional jury voting and public televoting determined the winner. The national broadcaster says its "gone back to basics" in the search for a star and appealed to singer-songwriters late last year to submit entries.
Result of Eurosong 2015
Molly Sterling – "Playing With Numbers" (104 points)
Kat Mahon – "Anybody Got A Shoulder" (100 points)
Erika Selin – "Break Me Up" (88 points)
Nikki Kavanagh – "Memories (in Melody)" (66 points)
Alex Saint and The MJs – "She's So Fine" (42 points)
Ireland holds the record of most victories in Eurovision Song Contest: Seven victories! The six of these victories was in the 80s and 90s:

They have been in Eurovision since 1965 with 48 participation since then. Ireland has qualified for the Grand Final 7 out of 11 times, since the introduction of the Semi-finals in 2004.