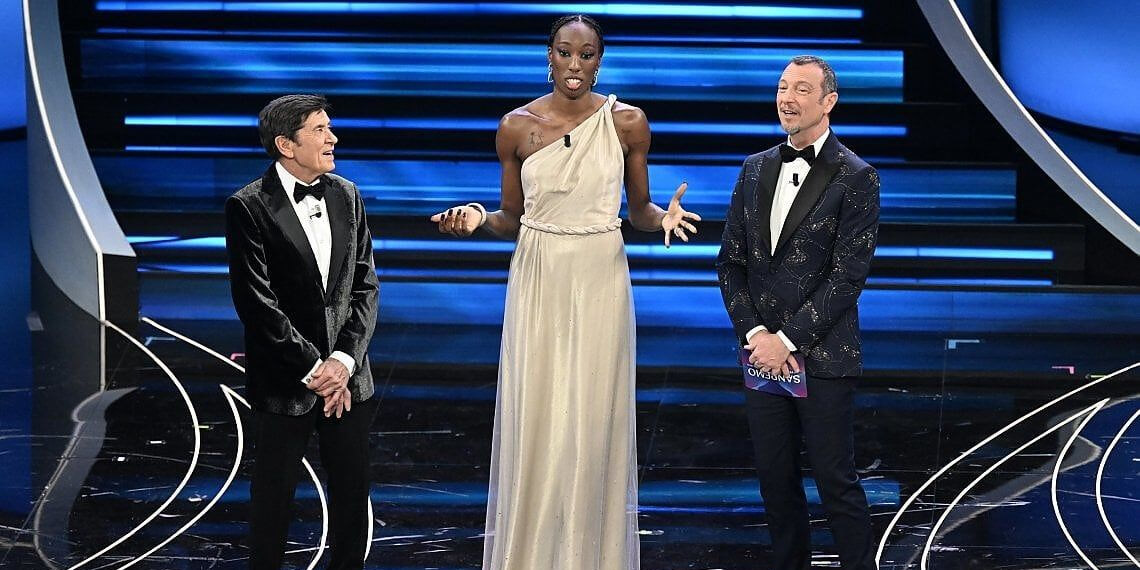 ITALY
Italy: Results from Night 3 of Sanremo 2023
All 28 artists performed their songs for a second time tonight. Take a look below at the updated provisional ranking after all three nights to see who is predicted to represent the country at Eurovision in May
Night 3 has come to a close and we're only two nights away until the next Festival di Sanremo winner is awarded and off to represent Italy at Eurovision 2023 in Liverpool this May.
When Night 2 concluded, Marco Mengoni was ranked in the top spot with the song Due vite after all songs were performed live.
The updated ranking consists of the combined result from the first two nights, in addition to the results from tonight which were produced by a public poll of 1,000 people and a tele-vote, both making up 50% of the votes for the night.
Sanremo 2023 – Total ranking after night 3
*TOTAL RANKING is the total ranking of all 28 songs after the first three nights
On Night 4, which takes place 10 February, all 28 competing artists will perform either a solo or with an Italian artist or an acclaimed international artist. The songs performed must be from 1960-2009. The results from Night 4 will be combined with the results above to produce a new provisional ranking before the final show.
Sanremo 2023
7 February 2023: Sanremo Night 1
8 February 2023: Sanremo Night 2
9 February 2023: Sanremo Night 3
10 February 2023: Sanremo Night 4
11 February 2023: Sanremo Final
Nights 1 and 2 (Tuesday and Wednesday): 14 artists performed their songs on each night. At the end of both nights, each song was ranked by the press jury which consisted of TV/print media, radio media, and online media to determine the results.

Night 3 (Thursday): All 28 songs were performed on this night. Voting was 50% public poll (consisting of 1,000 people) and 50% televoting to produce the results for that night. With this, a new ranking was established with the combination of the results from the first two nights.
Night 4 (Friday): All 28 artists will perform a song from 1960-2009 either as a solo or with an acclaimed Italian artist or international guest artist.
Night 5 (Saturday): The final night! All 28 artists perform their song for a third time in hopes of making to the second round, the superfinal. The superfinal will consist of the top 5 songs and will be performed again in hopes of winning the festival. The winner is determined by whoever receives the most votes in the final voting, and will go on to represent the country at Eurovision on 13 May in Liverpool.
All shows will take place in the legendary Teatro Ariston in Sanremo and are hosted by the iconic Amadeus, Gianni Morandi, and Chiara Ferragni.

Italy in the Eurovision Song Contest
Italy has participated in 47 Eurovision contests. They have won three times:
Their worst result came in 1966, when they finished last.
Italy's most well-known song is "Nel Blu Dipinto Di Blu," better known as "Volare" from 1958. It is also the most covered Eurovision Song Contest song ever. The song has been covered by famous stars such as Dean Martin, Cliff Richard, David Bowie and many more.
Italy took a long pause from the Eurovision Song Contest between 1998 and 2010. Since then, Italy has been a "Big-5" country, which means they don't have to go through the Semi-final round and are automatically qualified for the Grand Final.