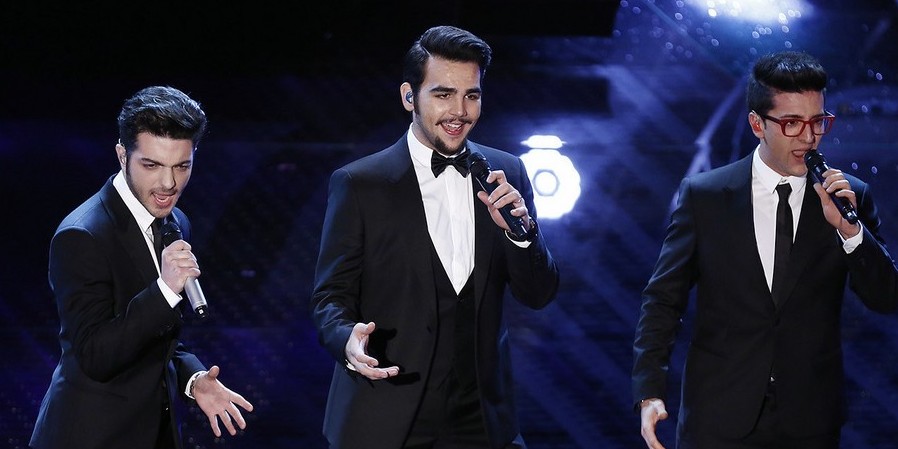 ITALY
Italy: Il Volo wins Sanremo 2015 – ready for Vienna
Festival di Sanremo has selected the campioni winner: Il Volo with the opera ballad "Grande amore". They will represent Italy at Eurovision Song Contest 2015 in Vienna
After a very intense week in Italy with five shows and lots of great performances, the 65th edition of Sanremo has picked a winner: Il Volo with the opera ballad "Grande amore". The winner of "Campioni" (the Big Artist category) is eligible to represent Italy in the Eurovision Song Contest 2015 in Vienna, and the host of Sanremo announced that Il Volo will go to Vienna. The winner was decided by an expert jury (30%), a demoscopic jury (30%) and televoting (40%). The show was broadcasted on RAI 1
Sanremo Campioni Result
Il Volo - "Grande amore"
Nek - "Fatti avanti amore"
Malika Ayane - "Adesso e qui"
Annalisa - "Una finestra tra le stelle"
Chiara - "Straordinario"
Marco Masini - "Che giorno è"
Dear Jack - "Il mondo esplode"
Gianluca Grignani - "Sogni infranti"
Nina Zilli - "Sola"
Lorenzo Fragola - "Siamo uguali"
Alex Britti - "Un attimo importante"
Irene Grandi - "Un vento senza nome"
Nesli - "Buona fortuna amore"
Bianca Atzei - "Il solo al mondo"
Moreno - "Oggi ti parlo così"
Grazia di Michele & Mauro Coruzzi - "Io sono una finestra"
Sanremo 2015
Sanremo is the "Mother of Eurovision". When the first Eurovision Song Contest was held in 1956, it was based on the format of the excisting Sanremo Music Festival. This years Sanremo was the 65th edition of the competition.
The "Campioni" (Big Artist) section includes 20 established Italian artists with a song each. After the first four nights of Sanremo there were only 16 artists left. In the Final all 16 acts performed live, and the three best songs went to the second voting round. Winner of the "Campioni" is eligible to represent Italy in the Eurovision Song Contest 2015.
Hosts

Carlo Conti (Italian television presenter)
Emma (Italy 2014 and winner of Sanremo 2012)
Arisa (winner of Sanremo 2014)
Rocío Muñoz Morales (a Spanish model and TV presenter).
Eurovision 2015 will be Italy's 41st contest. They have won twice, in 1964 with the song "Non Ho L'étà" and in 1990 with "Insieme: 1992". Worst result was in 1966 where they went last. Most known song is "Nel Blu Dipinto Di Blu" or better known as "Volare" from 1958. It is also the most covered Eurovision Song Contest song. The song has been covered by famous stars such as Dean Martin, Cliff Richard, David Bowie and many more...
Italy had a long pause from Eurovision Song Contest from 1998 to 2010. Since then Italy has been a "Big-5"-country, automatically qualified for every years Grand Final.