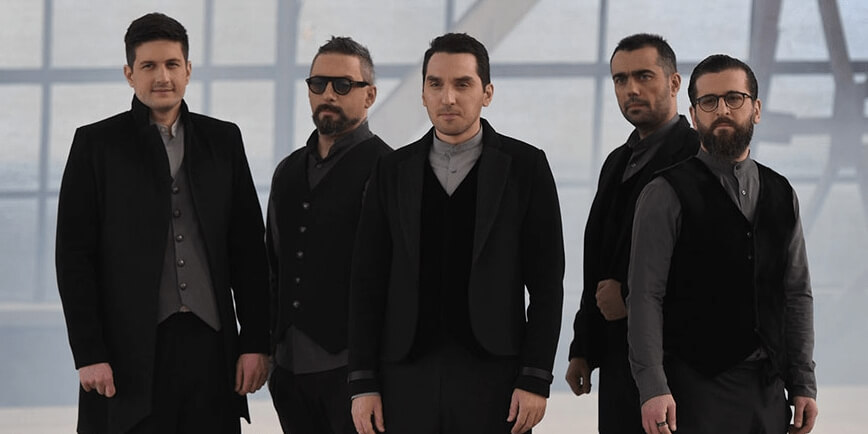 GEORGIA
Last song for Eurovision 2018 released: Georgia – "Sheni gulistvis" by Iriao
All 43 songs for Eurovision Song Contest have now been released. The last one in the row was from the Georgian band Iriao and their song "Sheni gulistvis"
All the 43 songs for Eurovision Song Contest have been released. The 43rd song is Georgia's Sheni gulistvis (Georgian: შენი გულისთვის, English: For you), performed by the group Iriao. The group was internally selected by the Georgian broadcaster GPB back in December 2017.
The song Sheni Gulistvis has lyrics in both English and Georgian language. The music is composed by David Malazonia and Misha Mdinaradze and the lyrics are written by Irina Sanikidze.
Iriao
The band Iriao performs music that is a blend of jazz and Georgian traditional music. David Malazonia is the mastermind behind the band and he has been succesfully composing over 30 years for theater and films in both Georgia and Germany, and started Iriao back in 2013.
The band's name comes from the famous Georgian yodling style krimanchuli, where "iriao uruao" is a common phrase.
The seven musicians in Iriao are:
David Malazonia – Composer, Keys, Arranger and Leader (Will not compete in Eurovision 2018)
Nugzar Kavtaradze – Georgian Folk Instruments (Will not compete in Eurovision 2018)
Levan Abshilava – Drums, Percussion
Shalva Gelekva – Bass
George Abashidze – Vocal & Misc.
Mikheil Javakhishvili – Vocal & Misc.
Bidzina Murgulia – Vocal & Misc.
There are only six persons allowed on stage at Eurovision Song Contest, but the group has decided to only participate with five group members. The composer David Malazonia and Nugzar Kavtaradze will not be on the Eurovision stage in Lisbon.
Georgia has participated in Eurovision ten times since their debut in 2007, with the best result in 2010 and 2011 (9th place), and the worst result in 2014 (came last in Semi-final 2). Georgia manage to qualify to the Grand Final 7 out of 10 times.
The only year Georgia didn't participate was in 2009. They decided to send the song "We Don't Wanna Put In" to Moscow 2009, but because of a controversy about the lyrics in the song, EBU banned the song from participating, if the lyrics was not changed. GPB refused to change the lyrics, and withdrew from the contest.