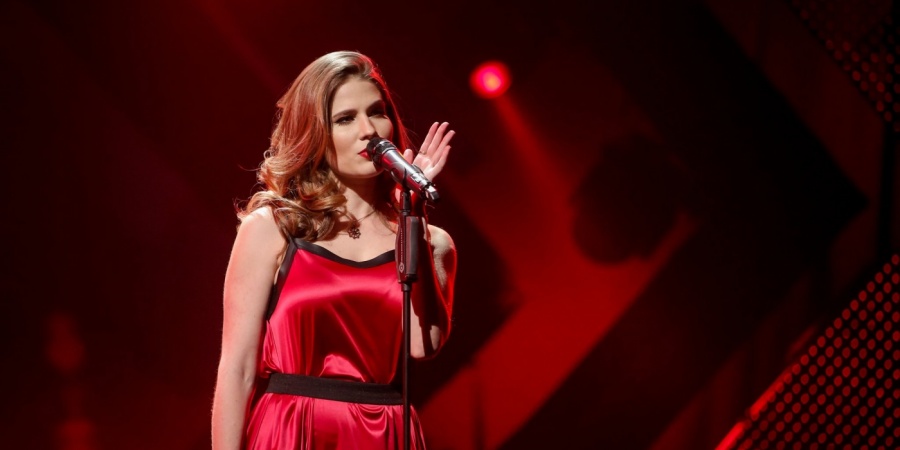 LATVIA
Latvia: Laura Rizzotto wins Supernova 2018
Tonight we had the Final in the Riga Beaver show from Latvia. The Latvians have decided: Laura Rizzotto has won Supernova 2018 and will represent the Baltic country with the song Funny Girl
All Saturdays in February are Supernova Saturdays. Tonight's Supernova show was the final show out of four. The public televoters of Latvia and a jury of music professionals chose Laura Rizzotto to represent Latvia at Eurovision Song Contest 2018 in Lisbon with the song Funny Girl.
Funny Girl is written by Laura Rizzotto herself.

Supernova 2018 – Result
24 February 2018
Laura Rizzotto – "Funny Girl"
Sudden Lights – "Just Fine"
MADARA – "Esamība"
Ritvars – "Who's Counting?"
Markus Riva – "This Time"
Edgars Kreilis – "Younger Days"
Liene Greifane – "Walk the Talk"
Lauris Valters – "Lovers Bliss"
Laura Rizzotto
Laura Rizzotto, 23, is a singer/songwriter born in Brazil, with a Latvian father and a Portuguese mother.
She began her music career in Brazil appearing on the Rio de Janeiro music scene when she was fifteen. Her debut album "Made in Rio" was released in 2011, and she moved to Boston shortly after. He she went to school at Berkeley College of Music. She also performed at various venues and festivals, and recorded her second album "Reason to Stay" in Los Angeles.
About her song, Funny Girl, Laura says:
– I hope this song will inspire people to be courageous and to accept their vulnerabilities. Sometimes we allow fear of refusal to discourage us from manifestation, and in the end we look to life from the outside. To take risks is part of life's art and fulfillment. So dare! Turn fear into courage and become the main character in your story.
Supernova 2018
Supernova 2018 consisted of four shows: Three semi-finals and a final:

In each semi-final there were seven songs competing, and two qualified to the final via a combination of votes from a jury of music professionals and the Latvian public. Because of a technical failure in semi-final 2, there were 3 qualifiers from this semi-final.

Latvia debuted in Eurovision Song Contest in 2000, and since then, the country has participated every year (18 times) in the contest. The best result was in 2002, where Latvia won Eurovision Song Contest with the song "I Wanna" by Marie N.
The last nine years Latvia finished last in their semi-finals four times, and only managed to qualify for the Grand Final two times