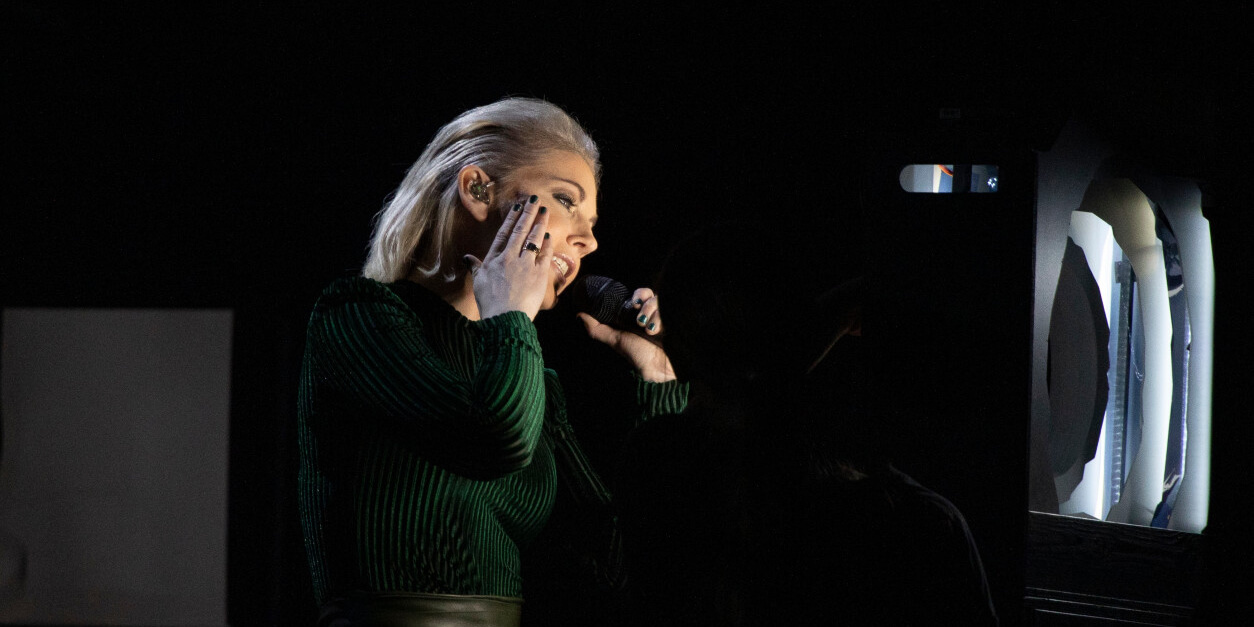 IRELAND
Lesley Roy from Ireland on her performance: "I was sick of the Eurovision LED screens"
INTERVIEW Lesley Roy will sing for Ireland in Eurovision 2021 with her song "Maps". It's safe to say she has one of the most ambitious stages with her own paper fairytale world going on. In this conversation, the Irish singer explains why she opted out of LED screens and everything related
It's time to reunite with Lesley Roy. The Irish singer had spoken with us a few months after Eurovision 2020 got cancelled and, at that point, she wasn't even 100% sure she would return for Ireland. Why? She was looking for that perfect Eurovision song.
– Thank you so much for all of your guys' messages throughout the year.
How does it feel finally being in Rotterdam?
– I feel relieved. We're very excited but still very much in work mode. We have put a lot of work into this unique staging and performance.
That's something I've never watched someone see in EurovisionLesley Roy
Correct. Lesley Roy is presenting the viewers of Eurovision with something that's never been done before in the competition. She explains:
– The whole idea of the staging is this miniature, paper fairytale world that I journey through to find my way back home, as the lyrics of "Maps" suggest. It's not just a simple walk through life because it does have its complications and we've mirrored that on stage, she explains.
The paper fairytale world she talks about has absolutely no battery power and are all moved with the help of two dancers:
– That's something I've never watched someone see in Eurovision. By the end, we reveal that small world I am living in and once I get to stage B... I am home.
By the beginning of the performance, Lesley catches a piece of paper that travels with her through all of the obstacles. At the end, she throws it away. What does it represent?
– What do you think it represents?, she asks me.
She has just put me on the spot: That you've made it? The end of the story?
– There you go. There's a reason why that paper is small. It will make the viewers, at home, attempt to see if there's anything written in it or see if it will help me making it through the forest, the ocean, the city... I think it will mean different things for different people. It's open for interpretation.
An ambitious idea
But isn't the staging quite ambitious?
– People wanted something unique. I tried to listen to the Eurovision fandom all over the world and I really didn't feel like doing something safe. Having gone through this pandemic made me sick of screens, Zoom calls...
This staging is very much created for people watching at homeLesley Roy
Well, we're communicating via Zoom though...
– Sorry! But also lights... You know of the typical and beautiful Eurovision LED screen. This staging is very much created for people watching at home, for them to see it on their TV screens, laptops, on their phones. We really did this to fit the TV screen. It's beautiful and very creative and I can't wait for people to see it.
Having such staging obviously comes with a lot of pressure and everything has to be onpoint, so how did the rehearsals went?
– The first time was very exciting because we hadn't seen our props for the past few weeks so it was nice to see them on the massive Eurovision stage. It was really about soaking it all in. The second rehearsal was fantastic because the production is really starting to understand our flow. It went great.
The perfect Eurovision song
When I last spoke to Lesley, as stated above, "Maps" wasn't born yet. She wanted to find the perfect Eurovision song. How is "Maps" that?
– Well, in my own little bubble, it is the perfect Eurovision song. It's got pace, drama, strings, a lot of emotion, it is very simple yet it has a very universal concept... Everyone can look within themselves with the message of the song "What do I want to do now?", "What do I want to do?", "How did I get to this point?"
– And I think that a lot of people went through that in the past year. We had to stay at home and really look to ourselves in the mirror everyday. In fact, the mirror is also part of the stage.
What is your Eurovision goal?
– I want to have a great night tomorrow. I want us to have fun onstage and I want people to have fun at home and go like "Wow! They really did something crazy and the song is beautiful." Other than that, I have no crazy expectations with numbers or tops X, Y or Z.
Lesley Roy will perform "Maps" in Semi-final 1 on 18 May 2021.