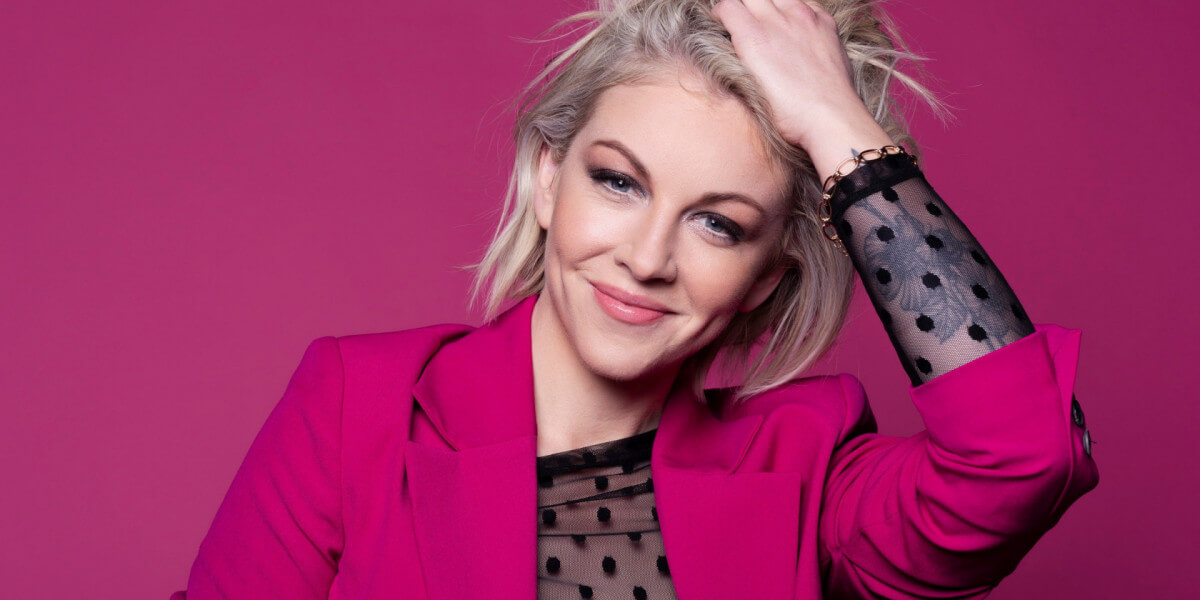 IRELAND
Ireland's Lesley Roy is preparing for Eurovision 2021: "I want to finish the job I started"
INTERVIEW: Eurovisionworld caught up with Lesley Roy days after she arrived in Stockholm to start working on her potential Eurovision 2021 song. Her journey to Rotterdam 2021 is still blurry
With travel bans being less strict, Lesley Roy (Ireland 2020) was finally able to fulfil what she was desiring ever since Eurovision 2020 got cancelled: Head to Stockholm to write a new Eurovision song.
Why Sweden, though?
– It almost feels like a full circle, she reveals.
– I've had a lot of fantastic success from my songwriting in Sweden. I have lived here, I've worked with Max Martin, recorded my debut album ("Unbeautiful") and overall had a great time. So as soon as I heard the show got cancelled, I knew I wanted to come here, see my old friends, meet new producers and songwriters and get that perfect Eurovision song.
While the Irish broadcaster (RTÉ) is yet to dish more details about their Eurovision 2021 plans, Lesley is confident in her return even if an official invitation is yet to be made:
– We are in a lot of conversations and have been speaking ever since it all got cancelled. I believe that as long as we agree on everything, we will be moving forward, but none of us will be giving a green light until we're exactly on the same page, she clarifies having in mind finding the right song but also the COVID-19 situation that is still ongoing.
– We want to do it right... Especially after having such a good reaction for Story Of My Life. It felt so good to give that boost to the Irish Eurovision system again. I just really want to get it right for my country and I will do everything in my power to do so.
Is there an Eurovision formula?
Lesley was set to represent Ireland in Rotterdam with the song Story Of My Life, a Pop Rock tune faithful to who she is as a singer and as a songwriter. Nonetheless, don't be surprised if the Eurovision 2020 upbeat Pop Rock anthem gives place to a powerhouse ballad for next year's competition:
– I am very opened to the universe as a songwriter. If the world wants me to do a ballad, then I'll trust that direction. If a ballad pops up, if it feels like the biggest, most truthful song, if the melodies and production are done in the perfect way, then 100% it will be a ballad.
Are we, then, correct on assuming that there's no such thing as an Eurovision formula?
– No! There's a formula to every song ever written but there's a factor in that formula, completely random and new, that gives place to a new formula.
And Lesley surely used one for her Eurovision 2020 entry. When I ask her if she's aware of the academic study performed by musicologists Joe Bennett and Simon Troup that suggested "Story Of My Life" would've ranked top 5 if the show had happened, she reveals:
– I am and it confirmed that the formula that I knew was in the song and it could have potentially worked on the big night when compared to others. I understood where the scientists were coming from and that's exactly why I sent in this song, knowing the science behind a lot of things.
Songwriting is a crucial process for Lesley Roy. What does a songwriter think of with Eurovision in mind?
– The world has changed so much over the past six months. As a songwriter, you try and write about what is current but when it comes to something so specific as the Eurovision, you also don't want to be obvious. You should avoid being boring, she elaborates.
– There's a very tight rope in something that means a lot to people but, at the same time, that still feels good, fun and light. I take inspiration from what's happening around the world and what makes people feel good.
What if RTÉ gives you a song for you to sing?
– I think that would be a very low, low down on the list of options for myself. As a songwriter, as someone who has been writing songs for 15 years, I would only be going forward if it's a song written and co-produced by myself.
She goes even further:
– In the future, once I finish my Eurovision journey, writing for other countries would be something I would do.
The best song
It was after the song release that Lesley was sure she made the right decision, even though Eurovision have been on her bucket list for a long time:
– I've done a lot of things in my lifetime bucket list and the Eurovision Song Contest was always something I had thought about doing. I've grown up watching it and it's now a job I started and want to finish.
And that's why Lesley hasn't disconnected from the competition and keeps her engagement with the fans on social media:
– The reaction to the song was so wonderful and confirmed what I knew about the song. I've kept that momentum and interaction with the fans because it would've been a shame getting all that love and response just disappear. I want to keep everybody excited so we can create this second chapter.
She also feels like she would not be faithful to the meaning of the song she had written for the show:
– When we tell our stories, we're being true to the world and that's why the song is so important and so will be the new one. "Story Of My Life" was all about dusting yourself up, if I had disappeared and just started crying when Eurovision got cancelled, the song would have been a lie.
At the end of the day, what matter is precisely that:
– If a song can be completely honest, that will always be the best song.
Ireland holds the record of most victories in Eurovision Song Contest: Seven victories! The six of these victories were in the 80s and 90s:
They have been in Eurovision since 1965 with 53 participation since then. Ireland has qualified for the Grand Final 8 out of 16 times since the introduction of Semi-finals in 2004.