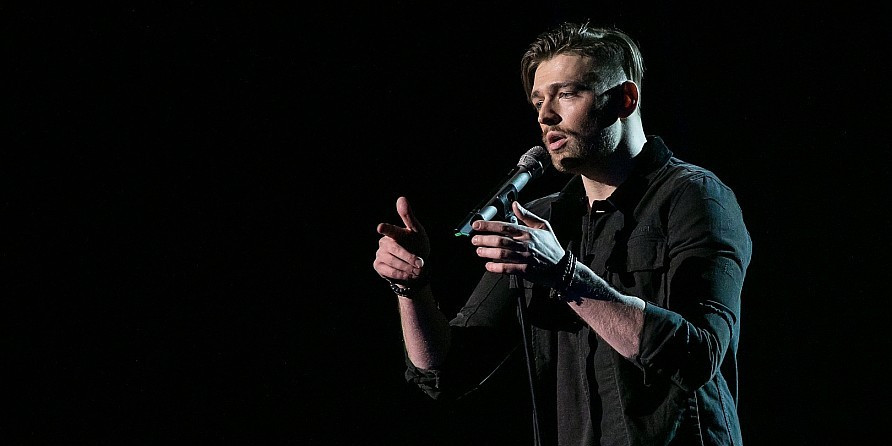 LITHUANIA
Lithuania 2019: The third heat sends a further six acts into the next round
Tonight LRT broadcast the third heat of Eurovizijos Atranka 2019 with a further six acts joining the previously selected twelve from the prior weeks.
The show which was taped on January 16, was finally broadcast on television to allow the public to add their votes to the scores already issued by the judges. Tonight's show featured two ex- Eurovision participants - Erica Jennings from SKAMP who placed 13th with "You've Got Style" in 2001 with her group SKAMP, and Jurgis Didžiulis from Inculto. who sang "Eastern European Funk" in 2010.
Eurovizija 2019 : Heat 3 Results
Jurijus – "Run with the Lions" (24 points)
Monika Marija – "Criminal" (18 points)
Jurgis DID & Erica Jennings – "Sing!" (18 points)
Antikvariniai Kašpirovskio Dantys – "Mažulė" (13 points)
Cheri – "Again" (11 points)
Jurgis Brūzga – "CTRL ALT DELETE" (10 points)
Dagna – "The Rush" (10 points)
Kali – "Don't B3long" (4 Points)
120 – "No Doubt" (4 points)
Sofija Eitutytė – "My 7th Life" (3 points)
Voldemars Petersons – "Dancing with the Stars" (2 points)
La forza – "Leisk tave paguosti" (0 points)
Laimingu Būti Lengva – "Pasaulio vidury" (0 points)
Tonight the judges and the public liked Jurijus and his song "Run With The Lions" best.

Lithuania has been taking part of Eurovision Song Contest 19 times since its debut in 1994.
The debuting year 1994 Lithuania ended last, and the best result is from 2006 where LT United performed the iconic song "We Are The Winners (of Eurovision)". It didn't win though, but went 6th. Since the introduction of the Semi-finals in 2004, Lithuania has been in Eurovision every year and qualified for the Grand Final 9 out of 15 times.
With both Estonias victory in 2001 ("Everybody") and Latvias victory in 2002 ("I Wanna"), Lithuania is the only Baltic country that haven't won Eurovision Song Contest.