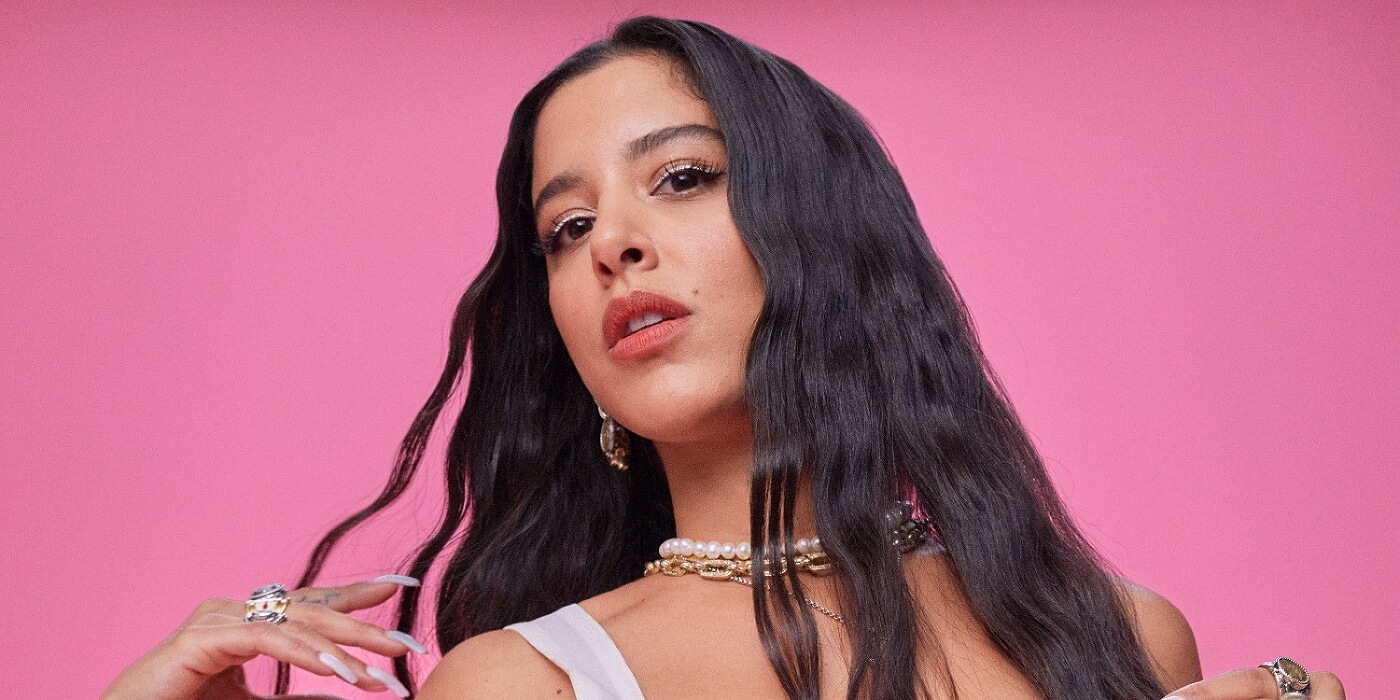 GREECE
Marina Satti to represent Greece at Eurovision 2024
Marina Satti will represent Greece at the Eurovision Song Contest 2024 in Malmö. Her song will be released at a later date
Greek broadcaster ERT has just revealed their artist for the Eurovision Song Contest 2024. The announcement was made on the show "Studio 4" with Nancy Zampetoglou and Thanasis Anagnostopoulos.
Marina Satti (Μαρίνα Σάττι) has been internally selected to represent Greece at the Eurovision Song Contest 2024.
The song that Marina Satti will sing on the Eurovision stage in Malmö has not yet been chosen.
Greek broadcaster ERT, together with Golden Records and Minos EMI, have now started the search for Marina Satti's song. Songwriters can submit their songs to eurovision2024@ert.gr before 1 December 2023 so long as the songs meet the following criteria:
The song must be original.
The song must not have been published yet.
The duration must not exceed three minutes.
While we're waiting for Marina Satti's song for Eurovision, let's listen to her biggest hit, "Mantissa" (English: "Fortune Teller"), from 2017. The music video for "Mantissa" takes us through the streets of Athens, and has over 54 million views on YouTube:
Marina Satti
Μαρίνα Σάττι
Marina Satti (36) is a Greek singer, songwriter, and music producer. She combines Greek traditional sounds with her pop and urban influences.
She was born in Athens, Greece, and was raised in Heraklion on Crete. At a young age she began classical piano lessons as well as vocal training. She enrolled in the architecture program at the National Technical University of Athens, but she never finished.
In 2008, Marina Satti graduated with honors and took first place in lyrical monody, having studied under baritone Panos Dimas. She studied jazz at the Nakas Conservatory and obtained a second degree in advanced classical studies one year later.
After getting a scholarship to the Berklee College of Music in the USA, Marina founded fonés, a women's polyphonic group, as well as chóres, a choir of 200 women with whom she promotes Greek traditional songs on the international scene. By placing choirs at the center of her work and celebrating poetic mixtures, Marina Satti created an authentic artistic approach.

In 2022, Marina released her first full-length personal album, "Yenna."

Alongside having a career in music, Marina has also worked as an actress at the National Theatre of Greece, the Greek National Opera, and at the Athens Festival.

Greece in the Eurovision Song Contest
Greece started its Eurovision adventure back in 1974, and has participated in the contest 43 times.
They won the Eurovision Song Contest in 2005 with the song "My Number One," performed by Helena Paparizou. Since that victory, they have been very successful in Eurovision.
Greece has qualified for the Grand Final 16 out of 19 times, only missing the Grand Final in 2016, 2018 and 2023. Since 2004, they have finished in the top ten 11 out of 19 times. They have never finished last in the contest.