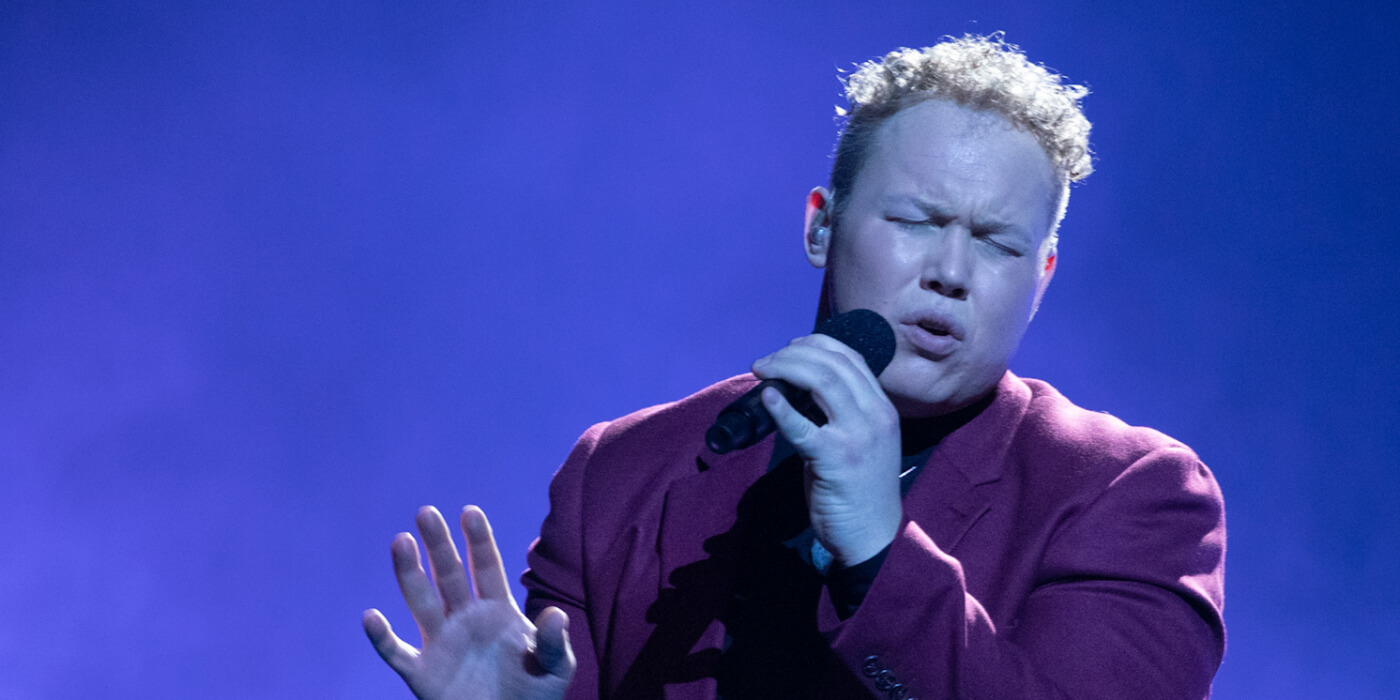 NORWAY
Norway: KiiM wins the fourth heat of MGP 2021
Tonight the fourth Heat of the Norwegian Melodi Grand Prix 2021 took place. Four acts performed live and one song qualified to the final: KiiM with "My Lonely Voice"
We now know the first three heat winners who are Blåsemafian feat. Hazel, Raylee and Emma, however it was time for the fourth heat of Melodi Grand Prix 2021 to take place live from H3 Arena at Fornebu outside of Oslo.
The winner of the evening was KiiM with the song My Lonely Voice. KiiM qualifies directly to the Final of MGP 2021 set for 20 February 2021.
Same format as last year, during each heat, the four songs competing were drawn into duels at the start of the show. The winner of the two duels (KiiM and Marianne Pentha & Mikkel Gaup) battled it out in a gold duel which KiiM won. The artists that didn't made it, still have a chance as being the "Wildcard" act for the final. This will be revealed 15 February 2021.
During Heat 4, one of the pre-qualified finalists gave their performances: Atle Pettersen with "World on Fire".
Melodi Grand Prix 2021 – Heat 4
Duel 1
Duel 2
Gold Duel
Melodi Grand Prix 2021
Melodi Grand Prix 2021 will select the artist and song that will represent Norway at Eurovision Song Contest 2021 in Rotterdam.
There will be a total of seven shows from 16 January to 20 February 2021:
16 January 2021: Heat 1
23 January 2021: Heat 2
30 January 2021: Heat 3
6 February 2021: Heat 4
13 February 2021: Heat 5
15 February 2021: Last Chance
20 February 2021: Final
There will be a total of 26 songs in MGP 2021, and 12 songs will compete in the final:
5 winners from the heats
1 wildcard from the heats
On 15 February 2021, one artist will get the Wildcard in the Last Chance round for the Final of MGP which will be selected in a live broadcast on the radio and at NRK.no.
This year's grand final will have 12 finalists, instead of the regular ten. Like last year, half of the finalists will be internally selected (pre-qualified) and half chosen through the heats.
Since the debut in 1960 Norway has participated 58 times in Eurovision. They have won the competition three times:
In 2009, Alexander Rybak's Fairytale was the song that has received most points with the old voting system: 387 points – got 12 points from 16 countries. But Norway holds another Eurovision record: The country that ended last most times – 10 last places!
Since the introduction of Semi-finals in 2004, Norway has been very successful with qualification to the Grand Final 13 out of 16 times.