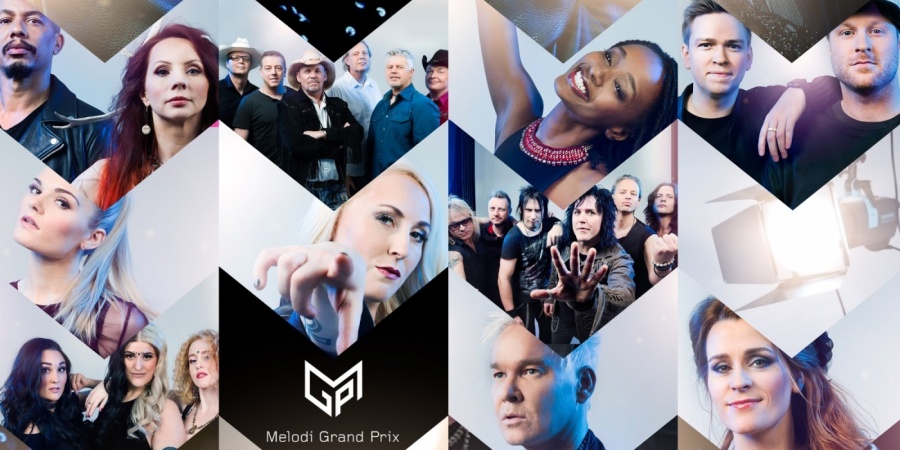 NORWAY
Norway: Songs for Melodi Grand Prix 2017 revealed
The 10 songs for Melodi Grand Prix 2017 in Norway have been revealed. The final takes place in Oslo on 11 March 2017
10 entries have been selected by the Norwegian broadcaster NRK for this year's Melodi Grand Prix (MGP) in Norway, out of record-breaking 1,035 songs submitted. NRK and the songwriters of the 10 songs have selected the performers. The 10 will compete in the 55th edition of Melodi Grand Prix in Oslo Spektrum on 11 March 2017.
A 10 second snippet of each song has been revealed, while the songs will be released in full length on 15 February 2017.
Melodi Grand Prix 2017 – entries
Ammunition – "Wrecking Crew"
Ulrikke – "Places"
Amina Sewali – "Mesterverk"
JOWST – "Grab The Moment"
Kristian Valen – "You & I"
Elin & The woods – "First step in faith/Oadjebasvuhtii"
Jenny Augusta – "I Go Where You Go"
Ella – "Mamma boy"
Rune Rudberg Band – "Run Run Away"
In Fusion – "Nothing Ever Knocked Us Over"
The front singer of Ammunition, Åge Sten Nilsen has represented Norway in Eurovision 2005, with the band "Wig Wam" (finished 9th). Rune Rudberg from Rune Rudberg Band has participated in Melodi Grand Prix five times earlier.
International Jury and Super Final
This year the Norwegian selection will include an international jury, who will join the public voting in Norway to select four songs to proceed to a Super Final. In the Super Final it is only the Norwegian televoters who decide who's gonna win the honor of representing Norway at Eurovision Song Contest 2017 in Kyiv.
Hosts of Melodi Grand Prix 2017 are Kåre Magnus Bergh and Line Elvsåshagen.
Since the debut in 1960 Norway has participated 55 times in Eurovision. They have won the competition three times:

2009 Alexander Rybak - "Fairytale" was the song that has received most points with the old voting system: 387 points – got 12 points from 16 countries. But Norway holds another Eurovision record: The country that ended last most times – 9 last places!
Since the introduction of Semi-finals in 2004, Norway has been very succesful with qualification to the Grand Final 10 out of 13 times.