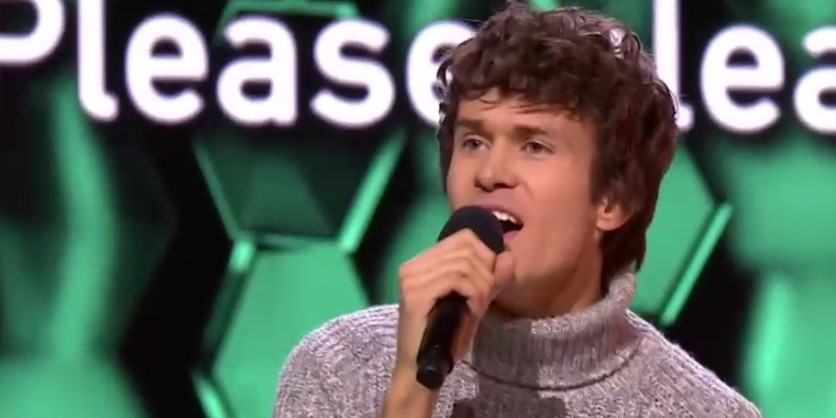 POLAND
Poland: Albert Černý wins Semi-final 3 of Szansa na Sukces 2020
The last Semi-final of the Polish selection for Eurovision Song Contest 2020, Szansa na Sukces, took place with seven more artists competing for the last spot in the Final
Szansa na Sukces, Poland's national selection for Eurovision, returned once more with the third Semi-final.
The recorded show was hosted by Artur Orzech and the jury was consisted of Cleo (Poland 2014), Michał Szpak (Poland 2016) and Gromee (Poland 2018).
In this Semi-final all the contestants performed songs from The Beatles' discography, and the artist who won the last ticket for the Final was Albert Černý, singing "Please Please Me".
Albert Černý represented Czech Republic at Eurovision 2019 as part of the group Lake Malawi with the song Friend of a Friend.
Szansa na Sukces 2020 – Semi-final 3 Results
16 February 2020
Albert Černý – "Please Please Me"
Marek Kaliszuk – "Help!"
Nick Sinckler – "Can't Buy Me Love"
Basia Gąsienica Giewont – "Love Me Do"
Norbert Legieć – "She Loves You"
Marzena Ryt – "Twist and Shout"
Adrian Makar – "A Hard Day's Night"
Szansa na Sukces 2020
TVP has decided to use the talent show Szansa Na Sukces 2020 as national selection for Eurovision Song Contest 2020. The shows have been scheduled on TVP2 on Sundays from 2 February to 23 February 2020, with three recorded Semi-finals and a live Final, all hosted by Artur Orzech:
2 February 2020: Semi-final 1 (winner: Kasia Dereń)
9 February 2020: Semi-final 2 (winner: Alicja Szemplińska)
16 February 2020: Semi-final 3 (winner: Albert Černý)
23 February 2020: Final
Each Semi-final will have 7 contestants singing cover songs from the Semi-final's theme. A three-person jury will select a finalist from each of the Semi-finals, with no televoting being used. After the three Semi-finals, the jury have the option to award a wildcard to one artist who did not originally qualify to also advance to the final.
The jury members are:
At the Final on 23 February 2020, the 3 or 4 finalists will each perform a cover and an original song, which will be their Eurovision song.
The Semi-finals will be recorded, while the final will be broadcast live.
Poland has participated 22 times since 1994 where we saw Poland in Eurovision Song Contest for the first time. The debuting year 1994 was also the most succesfull. Here they finished 2nd, and is the best result for Poland so far. They have only finished in Top-10 in three out of the 22 participations. The worst result is from 2011, where they came last in their Semi-final.
Since the introductions of Semi-finals in 2004, Poland has qualified for the Grand Final 6 out of 14 times.