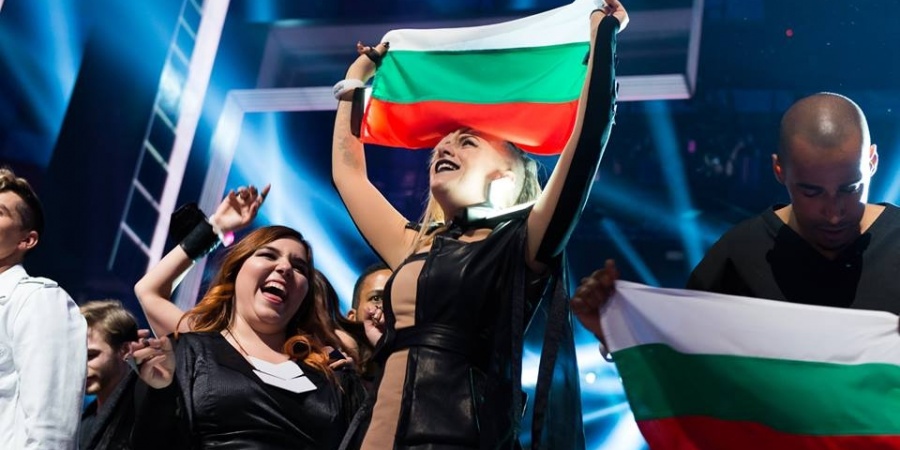 EUROVISION LIVE CONCERT
Poli Genova: First act confirmed for Portugal's Eurovision Live Concert 2018
The first act confirmed for the 10th edition of Portugal's Eurovision post party has just been announced. Poli Genova, Bulgaria's 2011 and 2016 representative, will be performing next September 1st at this year's Eurovision Live Concert
While many countries do host pre-Eurovision parties, Portugal likes to be somewhat different and, because of that, has been hosting every recent year a post-Eurovision party called Eurovision Live Concert in Setúbal – nearly 40 kilometers from Lisbon.
Nonetheless, that's not the only difference this event is known for. Unlike pre-Eurovision parties, don't expect a majority of 2018 acts to be part of the show. Instead, expect a mixture of the various years. Last year, for instances, we had Anja (Denmark 2017), Nathan Trent (Austria 2017) and Timebelle (Switzerland 2017) but we also had Sanja Vučić (Serbia 2016), Sasha Son (Lithuania 2009) and Anabela (Portugal 1993).
The event is going to be held once more in Setúbal but this time a little earlier, on September 1st and the very first act has already been announced. It is Bulgaria's Poli Genova who brought the country its second best result of all time back in 2016 with If Love Was a Crime. Poli had already represented Bulgaria in 2011 with Na Inat but didn't make it through the show's grand finale.
The tickets for the event are not yet on sale but, once they are, expect a few different options. Fans can simply show up and attend the show, get a show ticket that'll get them a seat - that'll cost roughly 10€ - or a complete package that even includes sightseeing with the invited artists and hotel for a higher price. Such information is not yet available.
New single
By the end of May, Poli released her new single that is shaping up to be a summer smash. It is called "Perfect Love" and the Pop influences that one can hear in her Eurovision signature hit "If Love Was a Crime" are again present, especially if we pay attention to the break after the chorus. For the song, Poli released a summerish music video that already has over 100,000 views. Take a look!
Bulgaria has been participating in Eurovision Song Contest 12 times, but with mixed success. They have a 2nd, 4th, 5th and 14th place on their Eurovision account, and the other 8 years they didn't qualify for the Grand Final.
The best result was last year's 2nd place (Kristian Kostov - Beautiful Mess), and this was also one of the four times they qualified for the Grand Final out of 12.