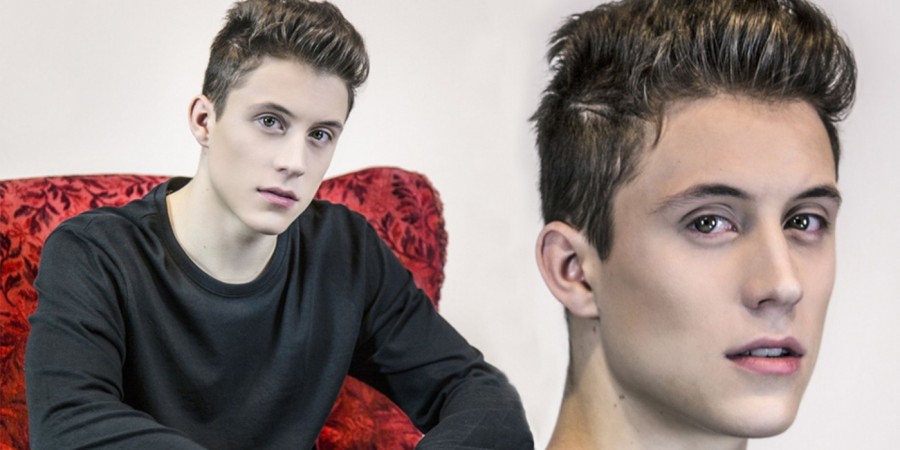 BELGIUM
Presenting Belgium: Loïc Nottet - "Rhythm Inside"
Loïc Nottet is only 19. He will represent Belgium at Eurovision Song Contest 2015 in Vienna with the self-composed song "Rhythm Inside". The rhythm that makes him want to dance!
On 3 November 2014 the Belgian broadcaster Radio Télévision Belge Francophone (RTBF) announced that Loïc Nottet was selected to represent Belgium at Eurovision Song Contest 2015 in Vienna. On 10 March 2015 it was announced that he will sing the song "Rhythm Inside".
Belgium has only won Eurovision once – so far. It was back in 1986, where the then just 13-year-old Sandra Kim won with the song "J'aime La Vie". The youngest ever contestant in Eurovision history.
Now the 19-year-old Loïc Nottet will try to win Eurovision trophy back to Belgium for the second time.
Loïc Nottet
Loïc Nottet was born 10 April 1996 in Courcelles, Wallonia, Belgium. He will represent Belgium in the Eurovision Song Contest 2015. He finished second in the third season of "The Voice Belgique" in 2014, and signed a contract with Sony Music shortly after.
Among his most favourite artists is Sia, and months ago he made covers of her songs such as "Elastic heart" and "Chandelier", which was discovered and retweeted by Sia herself to her 840,000 followers on Twitter.
Loïc Nottet: »My performance and song turn my world upside down. I am someone who is really detached from reality. If I had to choose three most interesting aspects, I would say: The sharp and rhythmic movements of the singers; The global atmosphere of the song; The rhythm that makes me want to dance.«
Rhythm Inside
"Rhythm Inside" was composed by Loïc Nottet himself and the lyrics by Beverly Jo Scott. It was recorded at the BlitzWork studios in London. The video focuses on opposites conceptions with two young girls: One a beauty queen and the other playing with dinosaurs, or 2 guys shooting photos: One big with great muscles and the other thin and skinny.
Loïc comes out to be a young completed artist, he has co-designed the look and the visuals and collaborated the choreography during the performance in Vienna. In one of his interviwes he mentioned that his presentation will be something new for Eurovision.
We can't wait to see it and we wish Loïc good luck!
Follow Loïc Nottet
Homepage: loicnottet.be
Facebook: facebook.com/loicnottetvoice
Twitter: twitter.com/l0oiic
Instagram: instagram.com/loicnottet/
YouTube: youtube.com/channel/UCbDWNcM...
Belgium has been participating 57 times in Eurovision since the beginning in 1956. They won the contest in 1986 (Sandra Kim - "J'aime La Vie"), but finished last 8 times (two of them with Zero Points). Since the introductions of the Semi-finals in 2004 Belgium only qualified for the Grand Final 3 out of 11 times (In 2010 they came first in Semi-final 1).