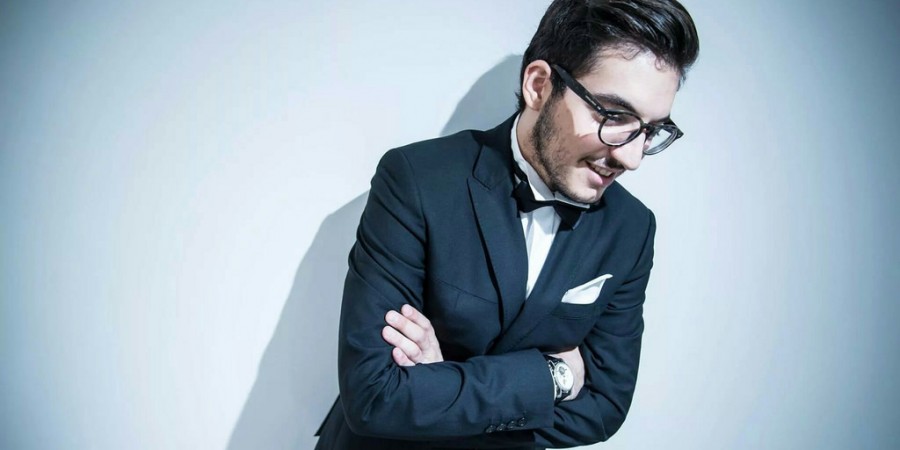 CYPRUS
Presenting Cyprus 2015: John Karayiannis
Music is his life. Participating in Eurovision is a dream come true. He will represent Cyprus in Eurovision Song Contest 2015 with the song "One Thing I Should Have Done" written by his favorite composer
He won the Cypriot selection "Eurovision Song Project" and the ticket to Vienna. This years participant from Cyprus is John Karayiannis. He will sing the relaxed song "One thing I should have done" in Semi-final 2 on 21 May 2015.
John Karayiannis
John Karayiannis (Γιάννης Καραγιάννης) is a 20 years old singer, songwriter and musician from Limassol, Cyprus.
Music came to his life in the age of 6, and 2 years later had his first vocal lesson. He won the first prize in many talent shows in Cyprus and he passed his Grade Vocal exams with distinction. He was 13, when he participated in the Cypriot national selection for the Junior Eurovision Song Contest. In September John will continue his music studies in London and he is going to record his first album.
I always did everything for you
I gave you my heart
You gave me yours, too
You make me feel I was really someone
But there's one thing I should have done
Lyrics for "Something I Should Have Done"
One Thing I Should Have Done
The song "One Thing I Should Have Done" is written and composed by Mike Connaris, who also wrote Cyprus' 2004 Eurovision entry "Stronger Every Minute" for Lisa Andreas finishing in the 5th position, the song who made John Karagiannis love Eurovision and hope one day he could represent Cyprus. 10 years later John's dream came true, representing Cyprus in Eurovision Song Contest and singing the song of his favorite composer. Relaxed melody and chord structure, the lyrics and the simplicity are the three most interesting aspects of the song according to John Karagiannis. »Eurovision Song Contest is the best song competition in the world, and always will be, and I'm so excited to be part of it this year«, says John and nothing would give him more pleasure than seeing Cyprus host Eurovision next year.
Follow John Karayiannis here:
Homepage: www.johnkarayiannis.com
Facebook: www.facebook.com/JohnKarayiannis.Music
Twitter: www.twitter.com/johnkarayiannis
Instagram: www.instagram.com/johnkarayiannis/
YouTube: www.youtube.com/channel/UCne4Q...
Since Cyprus debuted in Eurovision Song Contest in 1981, the country has not yet managed to win in any of the 31 times the country has participated. Since the introduction of the semi-finals in 2004, Cyprus has only qualified for four finals. Best location is three fifth places (1982, 1997, 2004), and the worst is last place in 1986.