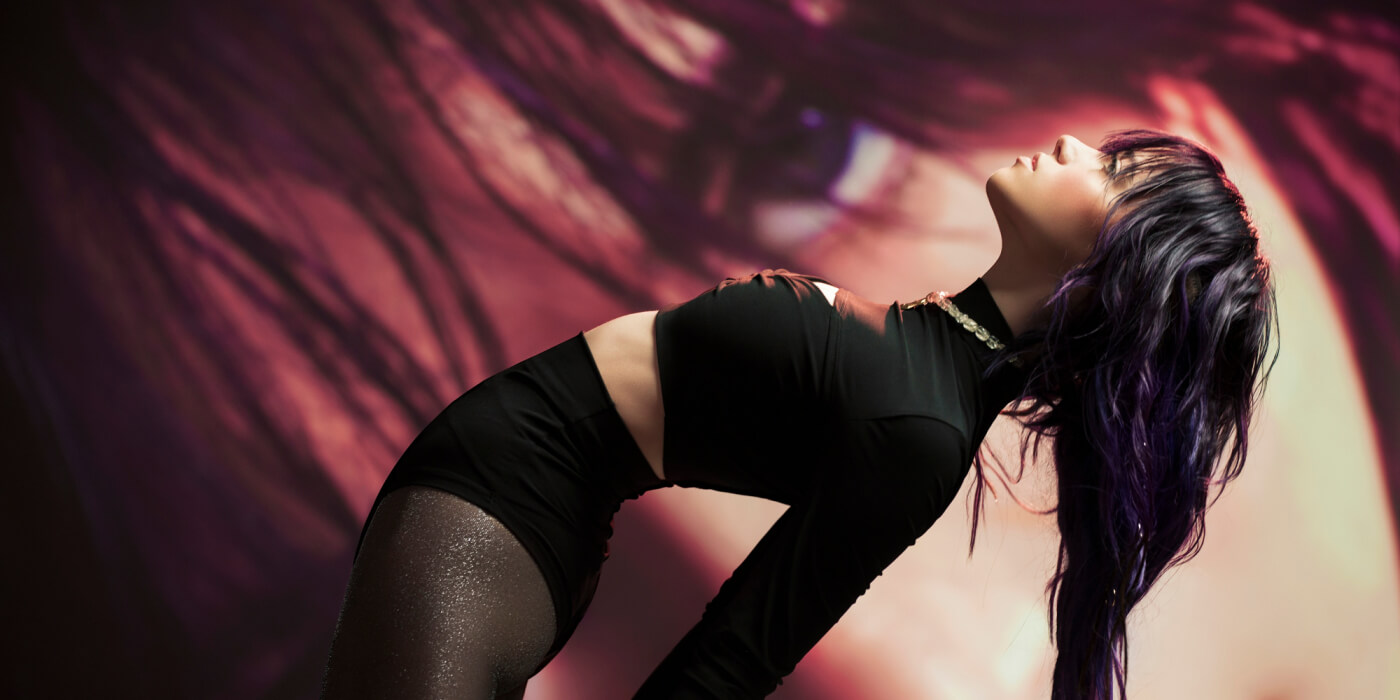 ROMANIA
Roxen from Romania: "It gave a voice to my repressed feelings"
INTERVIEW Roxen will represent Romania at Eurovision 2021 with a song about fears and how to get rid of them, regain control and become increasingly strong and confident through one's strengths
It's been over a year since news broke that the Eurovision Song Contest 2020 was cancelled due to the COVID-19 pandemic and fans had to wait for another year to watch the contest being held. Several broadcasters made their decisions immediately if they wanted to reselect the representatives for Eurovision 2021.
Whilst some artists were unfortunate and weren't reselected, Roxen from Romania was one of the lucky ones who got the call from the national broadcaster to represent the nation at Eurovision 2021. But who is Roxen?
Roxen was born in Cluj, one of the biggest cities in Romania, and has been singing since she was 7 years old. She won several musical contests at an early age but rose to fame upon being featured on Romanian producer Sickotoy's "You Don't Love Me" in 2019, which reached number three in Romania and received radio airplay in several other countries.
Roxen should have represented Romania in Eurovision 2020 with the song "Alcohol You".
How did you take the news of the cancellation?
– I was very happy and anxious to start this wonderful journey. It was one of my dreams from childhood to sing on the Eurovision stage. When news broke, I was a bit sad at the beginning because I didn't know if I would still be Romania's representative. The answer came rather soon and I was more than happy that I would still have the chance to represent my country at Eurovision.
In 2020, Roxen was internally chosen to represent Romania at Eurovision but through a song selection. "Alcohol You" was ultimately chosen by the public but we are left wondering how was the performance planned for Rotterdam 2020?
– It would have been something similar to the National Selection performance for "Alcohol You", as a concept, but of course, adapted for the Eurovision stage.
I didn't hesitate to accept as I really enjoyed this great adventureRoxen
For the past year, the world has been going through a pandemic and hit several industries quite hard. Besides preparing for another Eurovision journey, Roxen was occupied with other projects.
– I tried to think more of myself, listen to my thoughts, read, meditate, find new hobbies and relax. I also worked a lot, released new songs and very nice collaborations, spent time in the studio with my colleagues and focused on what I really love and what makes me happy.
Roxen expressed that her dream is to one day represent Romania at Eurovision, so how did she handle her second invitation to represent the nation, this time for 2021?
– It was not my decision to make for 2021, but of course it was my wish to be reselected. I didn't hesitate to accept as I really enjoyed this great adventure and wanted to be part of it more and to be able to represent my country.
Amnesia: For every scream that was not heard
After the invitation, Roxen with her creative team started the process for new songs but this time the song was also chosen internally by a jury panel. She gives us a quick insight on how "Amnesia" was chosen.
– This year we presented more songs to the jury and they have chosen "Amnesia" to be the one that I will perform in Rotterdam this spring. For "Amnesia", I worked with Viky Red who is the producer, and songwriter, Iraida. They put all their magic in this song and I really want to thank them for this.
What does the song Amnesia mean to you?
– Amnesia is a very special song with a general and deep message. Anyone can relate to it. I like to think that it offers you the power to learn to love yourself more and put yourself first. It also connects me to the present day. It somehow manages to give a voice to my repressed feelings and to all the people whose voices haven't been heard.
The song was presented to the public together with an intense and powerful music clip. The concept was quite liked by the fans but what did Roxen want to portray?
– I am really happy that the public accepted my video. The music video perfectly represents the song and its message. I wanted it to have a powerful clip which can give people strength, emotion and inspire them. I was thinking a lot of this concept, dreaming of it and I am glad that Bogdan Paun, the director, agreed with me and, as usual, we worked great together.
With such an elaborate music video, we must assume this took time for the product to be polished and presented to the public.
– We shot the video in just 8 hours, but after an intense period of rehearsals. Everything went smoothly, we all knew very well how the result should look like, so it was not that hard to do everything. All of us put a lot of passion, energy and emotion in this video. But, of course, we also had fun and we knew that this was just the beginning.
We are preparing some very nice surprisesRoxen
"Alcohol You" had a very distinctive sound to the song which made it stand out in 2020 so was the ultimate goal to have a similar song for Eurovision 2021 and once again stand out?
– As I said before, we created more songs with different vibes and presented them to the jury. The jury chose Amnesia. So, it was not done on purpose, and I am sure people still can relate to me and my songs, whether they are in the same vibe with Alcohol You and Amnesia or not. For example, some of my songs which were and still are listened to by many are "You don't love me", "Spune-mi, Ce-ți cântă dragostea", and also "Wonderland".
– I think that the most important thing is to be able to inspire the public and tell a story through the songs, to be authentic.
Alcohol You or Amnesia?
– Both "Amnesia" and "Alcohol You" are really important songs to me as they are a part of my becoming and mean something deep. They are different because their message is also different, they refer to different stages, different feelings and thoughts, but I love both of them equally.
Eurovision 2021: Powerful
Roxen has now shifted towards her journey to Eurovision 2021. How is she preparing for her performance in May?
– I am rehearsing everyday but also trying to relax and meditate.
What is your main goal with "Amnesia" at Eurovision in Rotterdam?
– I have only one goal which is to represent Romania as well as I can, to have a powerful performance and reach the public's soul. These are the most important things to me. I sing for that and I am totally focused on giving my best to people and inspire them through my songs. I am focused on what I have to do there and I am working hard to bring to the Eurovision stage a powerful and unforgettable moment. It is a competition after all, but I think that it is a celebration of music and we should enjoy it. It is the most important thing.
Whilst we will never see how "Alcohol You" should have been performed, Roxen is keeping tight lipped about the performance which we are about to witness in May:
– You will see everything in May and really hope you like it but it will be powerful. I will put all my soul and energy in this concept, so you will find all these in my performance. We are preparing some very nice surprises.
Before ending this interview, Roxen had a small message to share with our readers:
– After Eurovision, more music will be released as my life is about music but until then take care of yourselves, follow your dreams and always spread the love everywhere!
– Kisses and hugs from Romania!
Roxen will be performing "Amnesia" in Semi-final 1 on 18 May 2021.