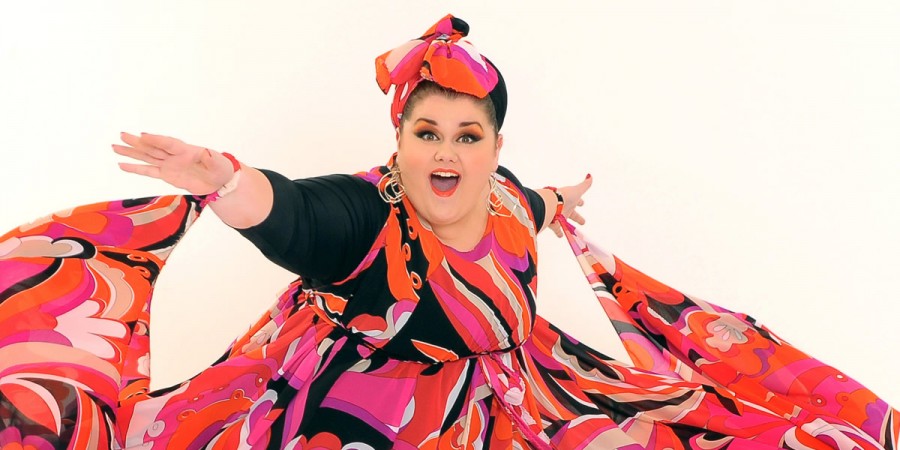 SERBIA
Serbia's Bojana Stamenov: "Dare to be different"
INTERVIEW: Bojana Stamenov from Serbia is unique and this is what she wants other people to feel like after watching her on the stage of Eurovision Song Contest 2015 in Vienna. Yes, she's different, and it's okay!
Speaking with Eurovisionworld the 28 years old artist shares the message of daring to be yourself and different. That's what her song "Beauty Never Lies" is about.
Bojana won the Serbian national selection "Odbrojavanje za Beč 2015", with the song "Ceo Svet Je Moj". It was later translated to English, "Beauty Never Lies". In Vienna she will sing the English version.
She has been singing since she was seven and was the finalist of the show "Serbia's Got Talent" in 2012. She started singing because she felt anxious playing only an instrument and she doesn't like solitude.
Finally I can say: Yes, I'm different and it's okay!

Lyrics for "Beauty Never Lies"
Dare to be different
What do you want to tell the Eurovision World with your song?

»Dare to be different from the crowd. Be unique. Be yourself. Beauty never lies.«
Have you listened to any of the other songs?

»I didn't have a chance to listen all the songs from this year, so I still don't have a favorite one.«
Do you have a favorite song of all time?

»Of all the time... maybe ABBA's Waterloo.«
Serbia won the competition the first year that you were in Eurovision. Which song has impressed you?

»My favorite is one and only Marija Serifovic and her song Molitva«.
What you aim to do in Austria?

»I would like to reach the final and which place it doesn't matter.«
As Serbia, you have won and had great results since 2007, your first appearance. What are your thoughts about your entry?

»In my country we all hope for the best, I really didn't hear anything about a premonition of position.«
More and more countries join Eurovision. Serbia is quite new and Australia premieres this year. What is your opinion about that?
» Australia is the biggest fan of ESC so I'm very glad that they are entering the competition.«
Can you tell us more about yourself?

»I would sing a song for you (smiles).«
Can you predict who will be this year's winner?

»Nooo, that's a difficult question. Let the best song win!«
Follow Bojana Stamenov

Facebook: www.facebook.com/pages/Serbia-ESC...
Twitter: @SerbiaESC
Serbia has been a part of Eurovision since 2007, except from last year, where they chose not to participate. The best result is from their debut, where Marija Šerifović won the Eurovision Song Contest 2007 with the song "Molitva". Out of the 7 participations they failed to qualify for the grand final only twice, in 2009 and 2013.