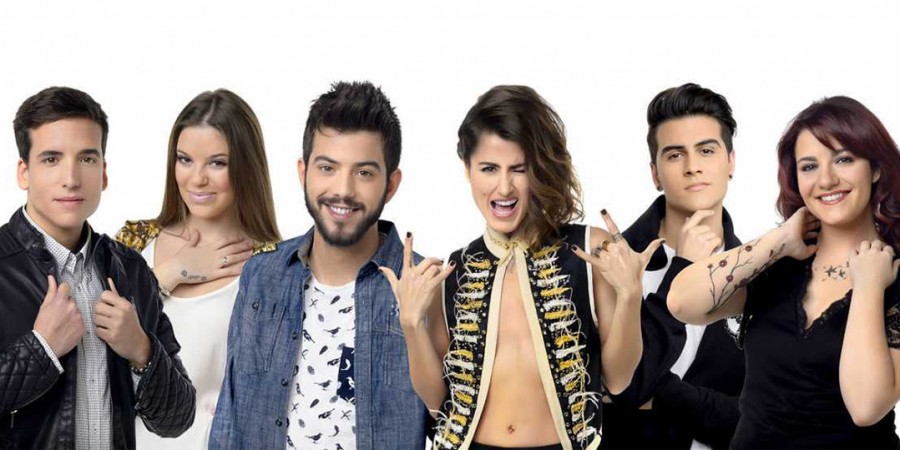 SPAIN
Spain: Songs for Objetivo Eurovisión 2016 released
The Spanish broadcaster RTVE has released the full versions of the six songs to compete in the national selection for Eurovision 2016, "Objetivo Eurovisión". Listen to all the songs here
Update 28 January 2016:
Running order decided
The national final called "Objetivo Eurovisión" in Spain will be held on Monday 1 February at 22:30 CET.
The special show will be aired on TVE 1, where six contestants will compete and the winner will represent Spain at Eurovision Song Contest 2016. The names of the six artists who have been chosen to participate in the show have been revealed by the Spanish broadcaster earlier, and now the full version of each song has been released.
Objetivo Eurovisión 2016
Running order


Maverick – "Un mundo más feliz"
Barei – "Say Yay!"
Xuso Jones – "Victorius"
Salvador Beltrán – "Días de alegría"
María Isabel – "La vida sólo es una"
Electric Nana – "Now"
The show will be broadcasted on TVE 1 on 1 February 2016 at 22:30 and will be hosted by Anne Igartiburu. The winner will be selected through a combination of votes from a national jury, an international jury and public televoting.
Spain has participated in Eurovision Song Contest 55 times since its debut in 1961. They have won twice, in 1968 (La, La, La...) and the folowing year, 1969 (Vivo Cantando).
Spain is a member og "Big-5", and therefore don't have to qualify for the Grand Final.
Spain is also a member of the "club zero", because they have managed to get zero points (3 times!). They have ended last 4 times in Eurovision history.
Best known song for Spain is probably the song " Eres Tú" from Festival de la canción Eurovision 1973 (2nd place, only four points from victory).