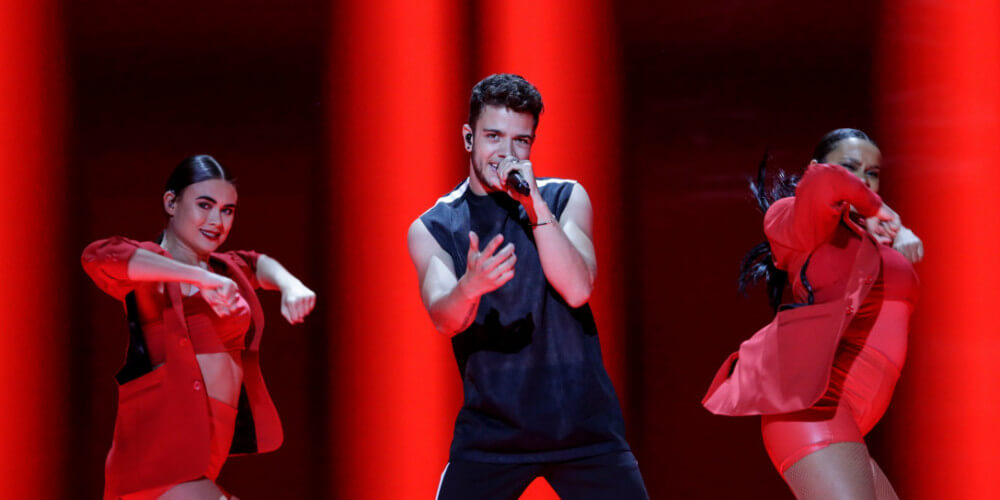 SWITZERLAND
Switzerland: Submissions open for Eurovision 2020 song
Swiss broadcaster has officially opened the country's Eurovision season by kicking off the search for the next year's representative at Eurovision Song Contest 2020 in Rotterdam
It had been a while since Switzerland managed to score such an amazing result in an Eurovision final but it did happen this year, in Tel Aviv, with Luca Hänni's "She Got Me" that finished 4th.
With the enormous success, the broadcaster is obviously interest in repeating the trick and, as we've reported earlier, will opt for an internal selection again.
The Swiss broadcaster has now published the respective regulations and opened the online submissions for their future Eurovision entry. In order to make it for everyone, the website has made the list of rules available in five different languages.
Songwriters, producers and artists can submit their song on esc.srf.ch until 16 September 2019.
Broadcaster looking for "a modern, striking song"
"SRG SSR - the Swiss Broadcasting Corporation - is looking for a modern, striking song that complies with international requirements. The lyrics should have a strong, clear and understandable message", that is the first out of all rules.
The document goes on to explain on how to submit the song and all the rules attached to participate in the process.
We therefore encourage composers and lyricists to submit songs that address topical issues or which trigger an emotional reactionSRG SSR
In the same file, the broadcaster advises that "one of the purposes of the Eurovision Song Contest is to arouse the feelings of the viewers and jury members by addressing certain topics. We therefore encourage composers and lyricists to submit songs that address topical issues or which trigger an emotional reaction".
The submission process will be open until 16 September 2019 and the entry should be known by the beginning of the year as rehearsals are expected to start by January 2020.
The Swiss Broadcasting Corporation (SRG SSR) includes the Swiss-German broadcaster (SRF), the Swiss-French broadcaster (RTS), the Swiss-Italian broadcaster (RSI) and the Swiss-Romansh broadcaster (RTR).

Switzerland has been in Eurovision Song Contest since it's beginning in 1956 - in Switzerland. And the winner of the first very Eurovision Song Contest was... Lys Assia from Switzerland with the song "Refrain". Since then, Switzerland won the 1988-contest by an, back then, unknown girl, Céline Dion with the song "Ne Partez Pas Sans Moi" (only ONE point to number two, United Kingdom). A Star was born.
Since then, Switzerland hasn't had huge succes in Eurovision. Since the introduction of Semi-finals in 2004, Switzerland only managed to qualify for the Grand Final 5 out of 16 tries. Switzerland is a proud member of "Club Null", with four contests without any points.