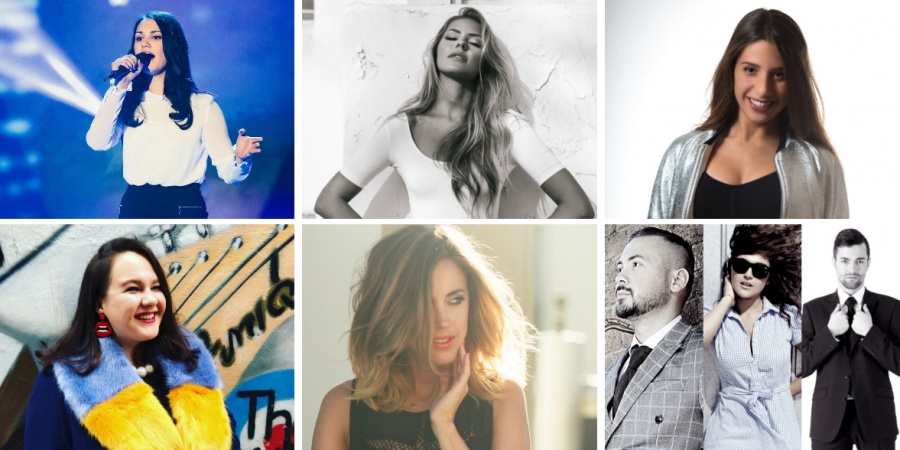 SWITZERLAND
Switzerland: The 6 finalists announced. Listen to their songs
The 6 finalists in "Die Entscheidungsshow" were chosen in Sunday's "Expert Check". They will now fight for the ticket to Eurovision Song Contest 2017 in Kyiv. Watch the videos of all the finalist's performances here
UPDATE 4 January 2017:
Running order decided
Six finalists are ready for "Die Entscheidungsshow" in Switzerland.
21 candidates performed their songs in front of a panel of experts at sunday's marathon "Expert Check". The participants were judged on live performance, voice, vocal technique and stage performance by a 20-member expert jury.
Finalists for Entscheidungsshow 2017
Running order
Nadya – "Fire in the sky"
Ginta Biku – "Cet air la"
Michèle – "Two faces"
Freschta – "Gold"
Shana Pearson – "Exodus"
Timebelle – "Apollo"
Entscheidungsshow 2017
The "ESC 2017 Entscheidungsshow" will be held on 5 February 2017 at 20:00 CET, at SRF's Studio 1 in Zurich. Here the six finalists will compete for the honor of representing Switzerland at Eurovision Song Contest 2017 in Kyiv. In the liveshow, that TV audience will solely decide via televoting who the Swiss representative will be.
Switzerland has been in Eurovision Song Contest since it's beginning in 1956 - in Switzerland. And the winner of the first very Eurovision Song Contest was... Lys Assia from Switzerland with the song "Refrain". Since then, Switzerland won the 1988-contest by an, back then, unknown girl, Céline Dion with the song "Ne Partez Pas Sans Moi" (only ONE point to number two, United Kingdom). A Star was born.
Since then, Switzerland haven't had huge succes in Eurovision. Since the introduction of Semi-finals in 2004, Switzerland only managed to qualify for the Grand Final 4 out of 13 tries. Switzerland is a proud member of "Club Zero", with four contests without any points.