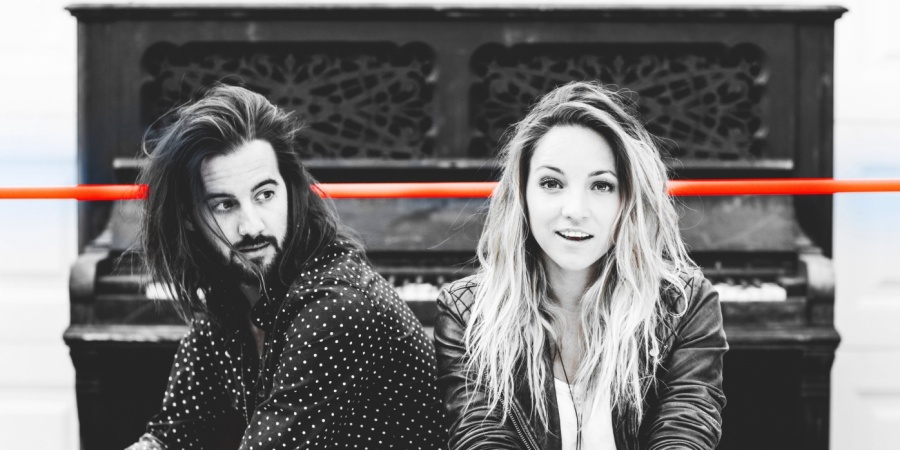 SWITZERLAND
Switzerland: Zibbz to Eurovision 2018
Zibbz will represent Switzerland at Eurovision Song Contest 2018 in Lisbon with the song "Stones", after they won the Swiss selection Entscheidungsshow tonight
Tonight the show "ESC 2018 – Entscheidungsshow" took place in Zurich, Switzerland, with six contestants competing to be the Swiss representative at Eurovision Song Contest 2018 in Lisbon, Portugal.
At tonight's show it was Zibbz who were in the spotlight, when they won Entscheidungsshow 2018 with the song "Stones". The song is written by Zibbz (Corinne Gfeller & Stee Gfeller), and Laurell Barker.
Entscheidungsshow 2018 – Result
Zibbz – "Stones" (153 points)
Alejandro Reyes – "Compass" (120 points)
Vanessa Iraci – "Redlights" (67 points)
Chiara Dubey – "Secrets and Lies" (66 points)
Angie Ott – "A Thousand Times" (65 points)
Naeman – "Kiss Me" (33 points)
Zibbz
Zibbz are the siblings Corinne "Co" Gfeller (32) and Stee Gfeller (30). They are partly living in Los Angeles and in their home country, Switzerland.
The most beautiful for them is to turn their own ideas into an energetic song, performing live in front of an audience and inspiring people with their own music.
ESC 2018 – Die Entscheidungsshow
"ESC 2018 – Die Entscheidungsshow" was held on 4 February 2018, at SRF's Studio 1 in Zurich. Here the six finalists fought for the honor of representing Switzerland at Eurovision Song Contest 2018 in Lisbon. The Swiss representative in Lisbon was determined by 50/50 televoting/international jury (Albania, Armenia, France, Germany, Iceland, Israel and Italy).
Prior to Die Entscheidungsshow the six finalists were selected by a 20-member independent jury back in November 2017. The jury consisted of music and media persons, ESC fans and tv viewers. The six finalists and their songs were revealed on 9 January 2018.
Entscheidungsshow 2018 was hosted by Sven Epiney, who has been the Swiss German Eurovision commentator for SRF since 2008.
Switzerland has been in Eurovision Song Contest since it's beginning in 1956 - in Switzerland. And the winner of the first very Eurovision Song Contest was... Lys Assia from Switzerland with the song "Refrain". Since then, Switzerland won the 1988-contest by an, back then, unknown girl, Céline Dion with the song "Ne Partez Pas Sans Moi" (only ONE point to number two, United Kingdom). A Star was born.
Since then, Switzerland hasn't had huge succes in Eurovision. Since the introduction of Semi-finals in 2004, Switzerland only managed to qualify for the Grand Final 4 out of 14 tries. Switzerland is a proud member of "Club Null", with four contests without any points.