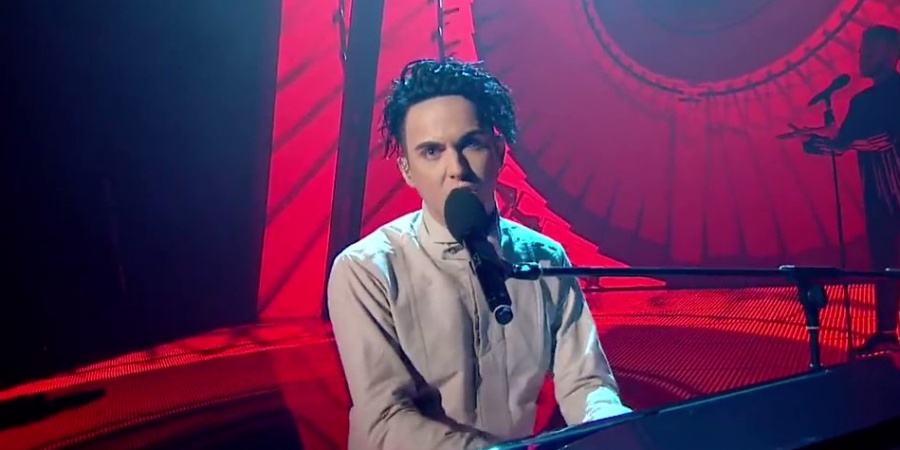 UKRAINE
Ukraine: Mélovin wins Vidbir 2018
Ukraine has decided: Mélovin will represent Ukraine at Eurovision Song Contest 2018 in Lisbon with the song "Under the Ladder" after winning Vidbir 2018
6 finalists battled it out tonight at the national selection in Ukraine, Vidbir (Yevrobachennia. Natsionalnyi Vidbir / Євробачення. Національний відбір). The jury and the Ukraine public voted for Mélovin with the song Under the Ladder to represent Ukraine at Eurovision Song Contest 2018.
Under the Ladder is written by Mike Ryals, Kostyantyn Bocharov and Anton Karskyi.
Vidbir 2018 – Result
Mélovin – "Under the Ladder" (11 points)
Tayanna – "Lelya" (10 points)
Kadnay – "Beat of the Universe" (8 points)
Laud – "Waiting" (6 points)
Vilna – "Forest Song" (4 points)
The Erised – "Heroes" (3 points)
Mélovin
Kostyantyn Mykolayovych Bocharov (Ukrainian: Костянти́н Микола́йович Бочаро́в), is 20 years old from Odessa, Ukraine. Before Vidbir 2018 he was known for winning X-Factor Ukraine in 2015, and he finished third in the Ukrainian selection for Eurovision 2017, winning the televotes.

Mélovin sings various genres in combination, including pop, electro, soul, folk and many others.
Vidbir 2018
Vidbir 2018 had three shows, held in Palace of Culture "KPI" in Kyiv:
10 February 2018: Semi-final 1
17 February 2018: Semi-final 2
24 February 2018: Final
Televoting combined with the votes from an expert jury selected 6 songs that qualified to the final of Vidbir 2018.
The expert jury consisted of:
Jamala – singer-songwriter, Ukraine 2016 (winner)
Andriy Danylko (Verka Serduchka) – comedian, drag artist and singer, Ukraine 2007 (2nd)
Eugene Filatov (The Maneken) – singer and producer, creator of group Onuka
Ukraine is one of the most successful countries in Eurovision Song Contest.
Out of 14 participations Ukraine has: