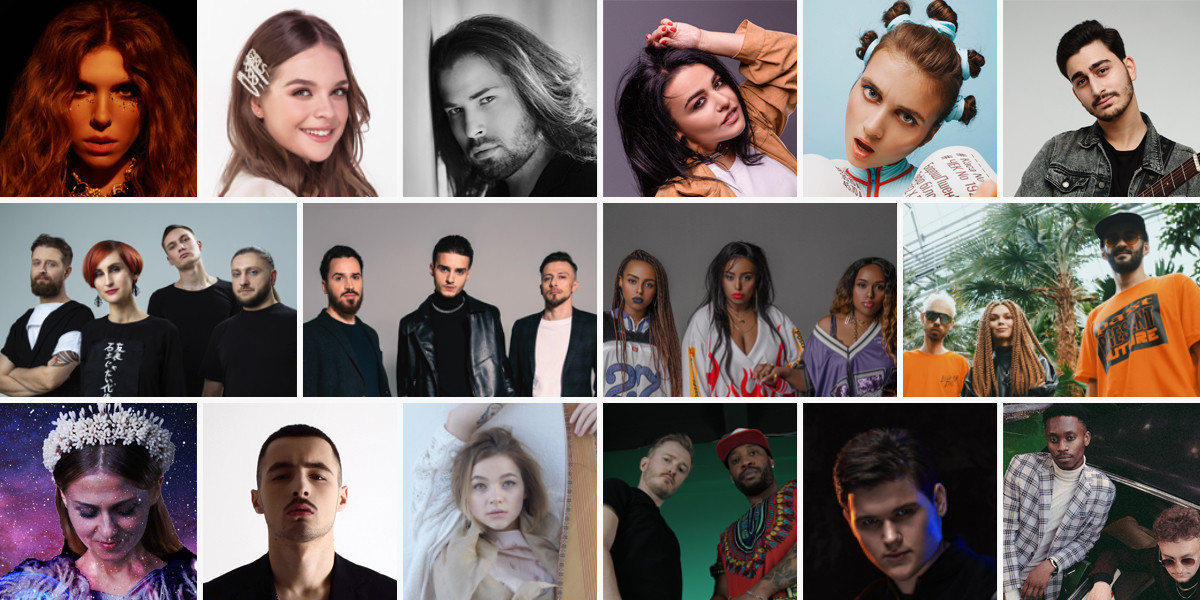 UKRAINE
Ukraine: Songs for Vidbir 2020 released
The sixteen songs for the Ukrainian selection for Eurovision Song Contest 2020, Vidbir, have been released. Listen to the songs here and vote in our poll: Who wins Vidbir 2020?

Ukraine's Eurovision national selection Vidbir 2020 starts on Saturday 8 February with the first Semi-final. Sixteen acts will compete in two Semi-finals for a spot in the Vidbir Final on 22 February 2020. The winner of Vidbir 2020 will represent Ukraine at Eurovision Song Contest 2020 in Rotterdam.
Vidbir – Semi-final 1
8 February 2020
[О] – "Tam, kudy ya ydu"
Jerry Heil – "Vegan"
Katya Chilly – "Pich"
Krutь – "99"
Go-A – "Solovey"
Cloudless – "Drown Me Down"
Gio – "Feeling So Lost"
Assol – "Save It"
Vidbir – Semi-final 2
15 February 2020
Moonzoo feat. F.M.F. Sure – "Maze"
Fo Sho – "Blck Sqr"
Elina Ivashchenko – "Get Up"
Oleksandr Poriadynskyi – "Savior"
Garna – "Who We Are?"
Khayat – "Call for Love"
David Axelrod – "Horizon"
Tvorchi – "Bonfire"
Vidbir 2020
Vidbir 2020 will have three shows to be hosted by Serhii Prytula:
8 February 2020: Semi-final 1
15 February 2020: Semi-final 2
22 February 2020: Final
The jury has suffered a few changes for this year's edition. In the place of Eugene Filatov and Jamala, we have Ukraine's 2006 representative, Tina Karol, and Vitalii Drozdov:
Andriy Danylko (Verka Serduchka) – comedian, drag artist and singer, Ukraine 2007 (2nd)
Tina Karol – singer, actress and TV presenter, Ukraine 2006 (7th)
Vitalii Drozdov – Director-general of Hit FM radio.
Ukraine is one of the most successful countries in Eurovision Song Contest.
Out of 15 participations Ukraine has: