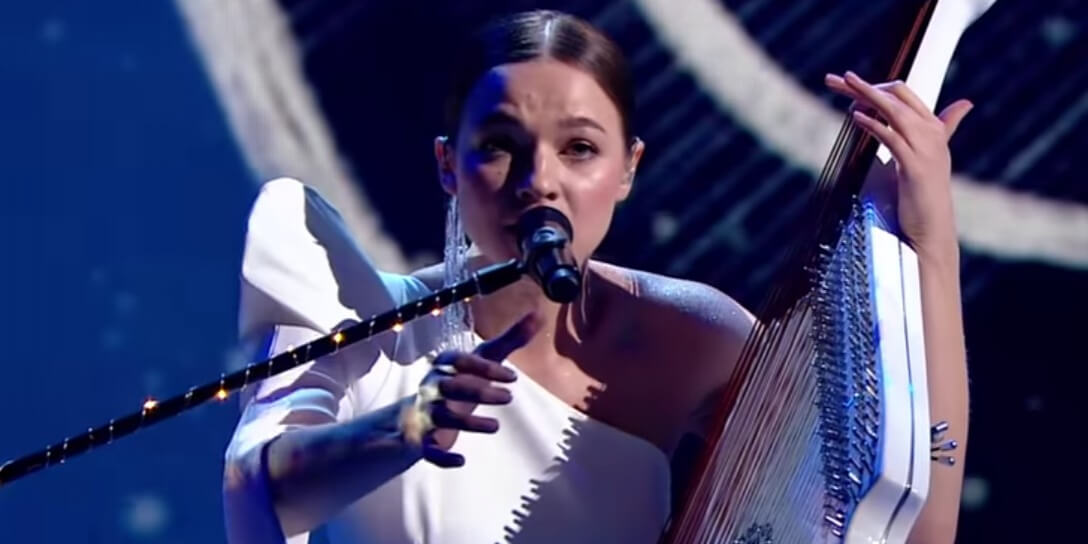 UKRAINE
Ukraine: Vidbir 2020 Semi-final 1 results
Tonight Ukraine began the selection of their Eurovision 2020 song – first three finalists selected

Vidbir – the Ukrainian selection for Eurovision Song Contest 2020 – began tonight, as the national broadcaster National Television Company of Ukraine (UA:PBC) held the first Semi-final of this year's edition.
The first eight songs were performed live, and a combination of votes from a jury panel and the Ukrainian public selected the first three finalists. The three contestants who won the ticket to the final are Krutь, Go-A and Jerry Heil.
Vidbir 2020 – Semi-final 1
8 February 2020

Krutь – "99" (16 points)
Go-A – "Solovey" (13 points)
Jerry Heil – "Vegan" (13 points)
Cloudless – "Drown Me Down" (10 points)
Katya Chilly – "Pich" (7 points)
Gio – "Feeling So Lost" (6 points)
[О] – "Tam, kudy ya ydu" (5 points)
Assol – "Save It" (2 points)
Vidbir 2020
Vidbir 2020 will have three shows to be hosted by Serhii Prytula:
8 February 2020: Semi-final 1
15 February 2020: Semi-final 2
22 February 2020: Final
The jury has suffered a few changes for this year's edition. In the place of Eugene Filatov and Jamala, we have Ukraine's 2006 representative, Tina Karol, and Vitalii Drozdov:
Andriy Danylko (Verka Serduchka) – comedian, drag artist and singer, Ukraine 2007 (2nd)
Tina Karol – singer, actress and TV presenter, Ukraine 2006 (7th)
Vitalii Drozdov – Director-general of Hit FM radio.
Ukraine is one of the most successful countries in Eurovision Song Contest.
Out of 15 participations Ukraine has: