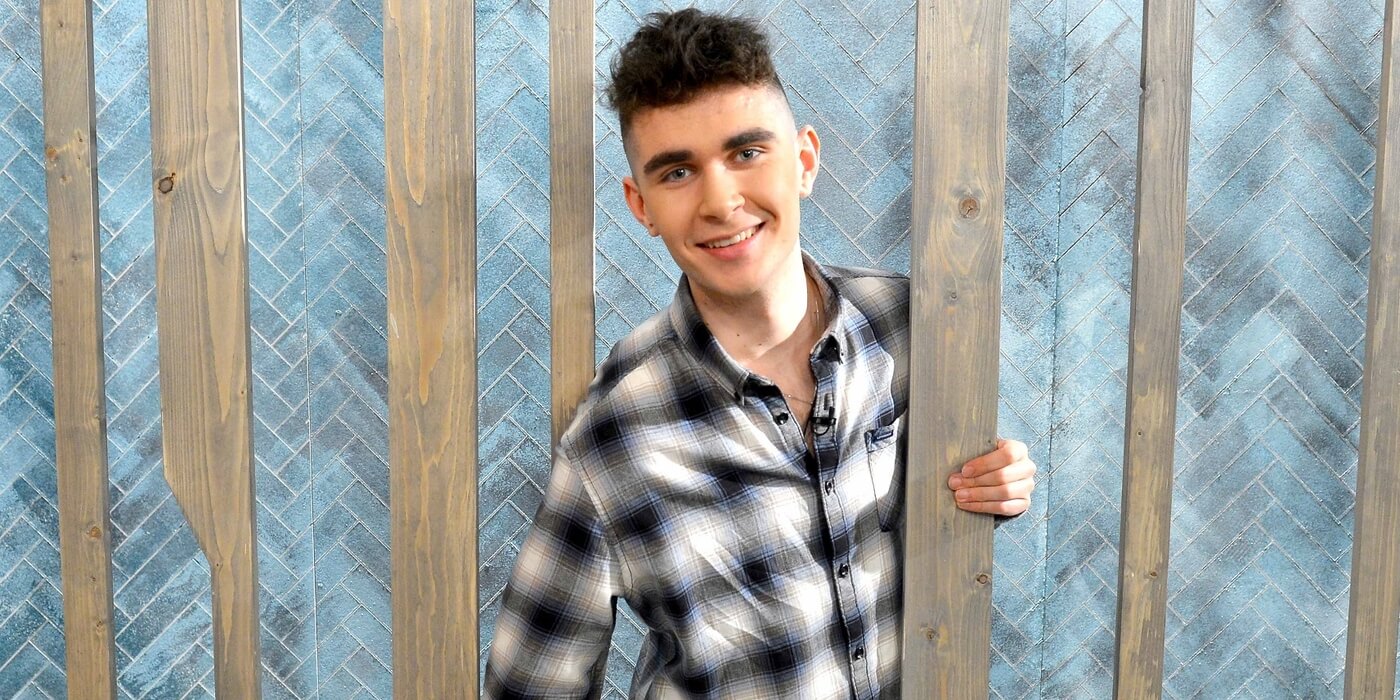 GREECE
Victor from Greece: "I hope I can inspire people with my song"
INTERVIEW Victor Vernicos will represent Greece at the Eurovision Song Contest 2023. We caught up with him to speak about preparations, expectations, and why his song "What They Say" means so much to him
Victor Vernicos is the youngest Eurovision participant for Greece ever. But you can't feel that when speaking to the 16-year-old musician. He's confident, outgoing, and has even written his song for Eurovision 2023, "What They Say," all by himself. It's a song he wrote after a difficult period in his life, and therefore means a lot to him.
We spoke with Victor Vernicos from his base in Athens – at home with his Greek mother and Danish father – shortly after his song for the Eurovision Song Contest 2023 was released.
The Greek team is in the middle of practicing for Eurovision in May:
– We are currently doing rehearsals for the Eurovision stage. Right now I'm working with Konstantinos Rigos who is the head of ballet at the National Opera. He is very professional and has been to Eurovision twice.

Konstantinos Rigos was the stage director for Greece in 2011 (Watch My Dance) and 2012 (Aphrodisiac). And he'll also be responsible for Victor's staging this year.

I have a great team behind me, and I'm so blessed to be representing my country at Eurovision this year.Victor Vernicos
Victor can't reveal much about the plans for how his song will be performed on the Eurovision stage:
– Me and my team are trying to find a stage performance that expresses the song to the best extent and carries the emotion of the song out to the crowd. The biggest goal is that the song and the performance connect with the people inside the arena and the people watching it on TV.
– I have a great team behind me, and I'm so blessed to be representing my country at Eurovision this year.
Victor was born in Marousi, Athens, and grew up in a musical family. His grandfather, Leif Jørgensen, had an especially big influence on his musical path:
– My grandfather on my Danish side played professional clarinet, he was in a jazz band, and it was just amazing being with him. I have early memories of us playing the jazz standard "Autumn Leaves" together.
Victor started piano lessons when he was just 4-years-old, vocal lessons when he was 8, and guitar lessons when he was 10. He started writing his own music at around 11. He's currently studying music technology.
– And now I'm here, ready to go to Eurovision with two wonderful teams behind me. I have ERT (the Greek broadcaster) with me, and Panik Records. I just feel so blessed to represent my country.
– It's unreal to be in Eurovision
Eurovision has a strong reputation in Greece, and many former contestants have achieved great success and solid careers afterwards.
It can be overwhelming to be part of the proud Greek Eurovision family and follow in the footsteps of icons like Sakis Rouvas (2004 and 2009) and Helena Paparizou (2005). How does it feel?
– It feels absolutely amazing. It's unreal. I'm so happy to be part of the Greek Eurovision history.
Do you feel any pressure?
– There's always going to be a bit of pressure, but I find it inspiring more than pressure. I look up to the former representatives that we have had, and it helps me focus and try to do my best.
An eye-opening experience
Victor didn't have a big songwriting team behind him. He wrote the song "What They Say" himself in 2021, when he was only 14-years-old.
It was a special period in his life that inspired him:
– It is a very personal song that I wrote in just two days. I wrote it about six months after a period where I felt a lot of anxiety. It was an eye-opening experience that I always knew I wanted to write about.
– I wrote the song, and it instantly became my favorite song of the ones that I've written. And I received so much positive feedback from my friends and family that listened to it.

In the beginning, the song was just acoustic. And it stayed that way for six months before he produced it.
– I was finding it a struggle to do the song justice. It is the song that has taken me the most time to produce.
At this stage, the song was over four minutes long.
– I was thinking about going to Eurovision, so I made the song shorter and added a finale that I think is quite cool and that I love, and… I submitted it to ERT for Eurovision with high hopes.
Victor's song was selected to represent Greece after convincing both a 70-member audience panel and an ESC jury from ERT.
Expectations for Eurovision
Victor is very happy and proud to be taking part in Eurovision, and he's humble about expectations.
– I don't really have expectations from myself, but I obviously set goals. I mean... I'm working very hard to give the best performance possible. And to give something good to all the viewers and the Eurofans.
– I'm expecting to have a lot of fun. I'm expecting to hear some great music. See some really good stage performances this year.
Victor is inspired by last year's Greek representative, Amanda Tenfjord (Die Together). He's listened to all of the songs released for Eurovision 2023, and he thinks the quality of the songs this year is very high:

– I've heard a lot of the songs, and I'm really happy that so much beautiful music is going to be at Eurovision this year. I love Norway's, it's quite cool, I love Sweden's as well, Loreen is so cool, and I hope I will meet her, have a great time with her, see her performance, and I hope she likes my stage performance.
Do you have a message for your fans and followers?
– I just love music, and I love spreading music to people. Just do what you love, with the people you love. And fight for it.

– I hope I can inspire people with my song.