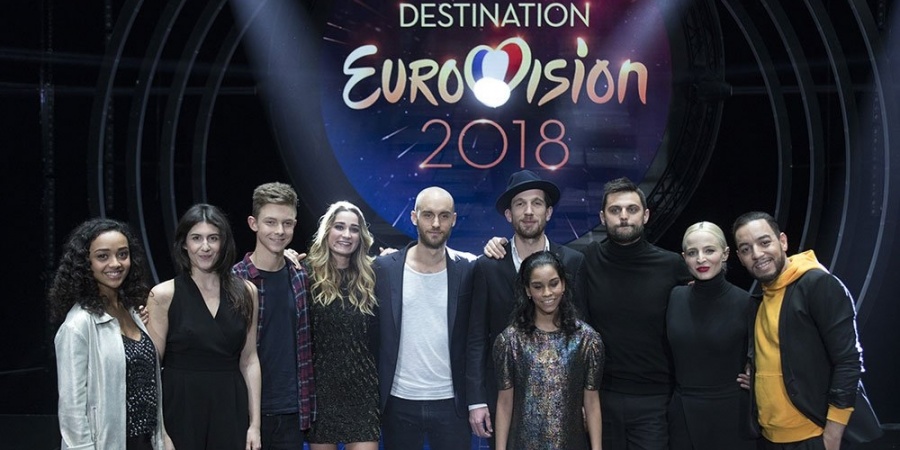 FRANCE
Who'll follow Madame Monsieur footsteps? France starts Eurovision 2019 journey
Destination Eurovision 2019 is on its way. France's official broadcaster has renewed the program and has now opened the submissions to find France's 2019 representative
Amir, Alma and now Madame Monsieur. All of them ended up failing to fulfill expectations but for three years in a row as well, France tasted what was like to have the Eurovision fans supporting them at the maximum. Despite their 13th place in Eurovision 2018's grand final, Madame Monsieur surely grabbed the Eurovision fans' hearts until the very end.
With this year's great experience, it was inevitable to have Destination Eurovision back. France 2 - the country's official broadcaster - has now made it official that the show will, in fact, return confirming Delphine Ernotte's words back in May: "We are renewing the show as it's a good way to choose our representative", said the chairwoman of France Télévisions.
How to submit an entry?
From today - the 21st of June - until the 30th of November, every singer/composer who's 16 or older can submit their entry for the show as long as...
The song hasn't been released before the 1st of September;
The song hasn't been made available commercially before the competition;
There's a maximum of 6 artists on stage;
Composers are registered in SACEM (the French music association) or an assocation of equal status abroad.
So, if you're interested and if you fulfill what is needed, go ahead and attempt to represent France at the 2019 Eurovision Song Contest to be held in Israel.
France is a grand old country in Eurovision. They have participated 61 times since the start of Eurovision in 1956.
The best results are five victories in 1977, 1969, 1962, 1960, 1958. The latest victory was in 1977 - 40 years ago! The worst result was in 2014, where France ended last in the Grand Final, and in the last 15 years, they only managed twice to be in top-10.
France is a member of "Big 5", so they don't have to go through the semi-final-qualifications, but are automatically qualified for the Grand Finals.