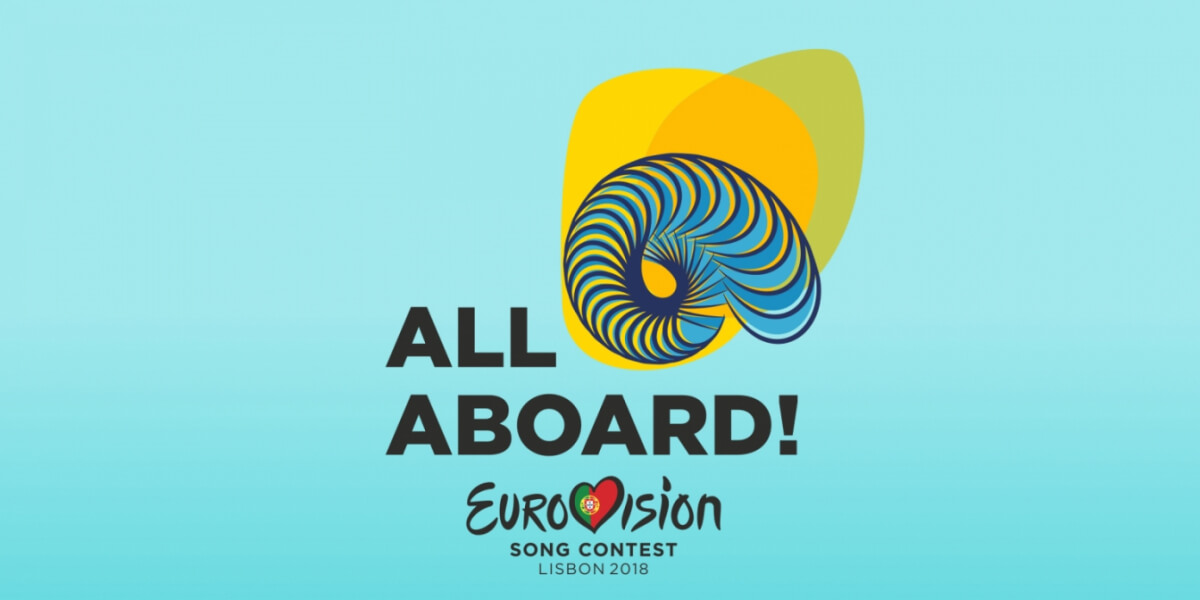 LISBON 2018
All Aboard: Here is the logo for Eurovision 2018
"All Aboard". This will be the slogan for Eurovision Song Contest 2018 in Lisbon. The Portuguese broadcaster RTP has just revealed the logo and slogan for next year's Eurovision
The theme artwork and slogan for Eurovision Song Contest 2018 have been revealed by Portuguese public broadcaster, Rádio e Televisão de Portugal (RTP) and the European Broadcasting Union (EBU). This was revealed at a press conference today at Lisbon Oceanarium (Oceanário) next to Altice Arena, the venue for Eurovision 2018.
All Aboard – 12 logos
The slogan for Lisbon 2018 will be "All Aboard!", and the main logo depicting a shell comes with twelve other supplemental emblems, which are showing oceanic motives and depict the wonders of a floating world.
Eurovision slogans through the years
Every year since 2002, with the exception of 2009, each Eurovision has had its own slogan accompanied the theme artwork. Do you remember the 15 former slogans?
| | |
| --- | --- |
| 2002 Tallinn | A Modern Fairytale |
| 2003 Riga | Magical Rendez-vous |
| 2004 Istanbul | Under The Same Sky |
| 2005 Kyiv | Awakening |
| 2006 Athens | Feel The Rhythm! |
| 2007 Helsinki | True Fantasy |
| 2008 Belgrade | Confluence of Sound |
| 2009 Moscow | no slogan |
| 2010 Oslo | Share The Moment! |
| 2011 Düsseldorf | Feel Your Heart Beat! |
| 2012 Baku | Light Your Fire! |
| 2013 Malmö | We Are One |
| 2014 Copenhagen | #JoinUs |
| 2015 Vienna | Building Bridges |
| 2016 Stockholm | Come Together |
| 2017 Kyiv | Celebrate Diversity |
| 2018 Lisbon | All Aboard! |