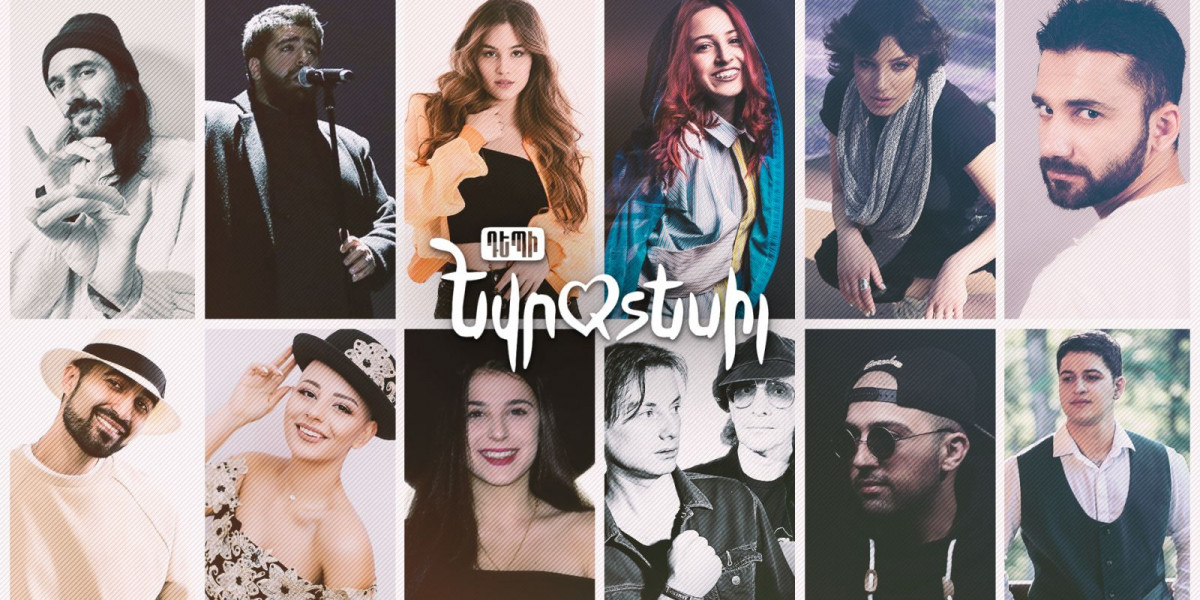 ARMENIA
Armenia: Here are the artists for Depi Evratesil 2020
Armenia's public broadcaster AMPTV has just revealed the contestants for this year's Depi Evratesil. The winner will represent Armenia in Eurovision 2020
Things haven't been looking pretty for Armenia who has failed to qualify for the Eurovision's Grand Final two years in a row (2018, 2019). As if such wasn't enough, just last year, the country achieved its worst ever result in the competition with Srbuk's "Walking Out".
That must've not let the Armenian broadcaster happy who has decided to bring back their national selection, Depi Evratesil, after last year's result.
Even though the name is still the same and the format as well, this year's selection will be made off a single show – instead of two semi-finals and a Grand Final – where the 12 contestants will sing their songs.

Depi Evratesil – Artists
Agop
Arthur Aleq
Athena Manoukian
Erna Tamazyan
Eva Rida
Gabriel Jeeg
Hayk Music
Karina EVN
Miriam Baghdassarian
Sergey & Nickolay Arutyunov
Tokionine
Vladimir Arzumanyan
The 12 songs will be revealed in a few days. Depi Evratesil is scheduled to take place on 15 February 2020.
Armenia has been in Eurovision since 2006, participating 13 times (all the years except 2012), with very good results: 7 out of the 13 times Armenia finished in top-10!
Best results are two fourth positions (2008 and 2014). They have qualified for the Semi-final every year except 2011, 2018 and 2019.