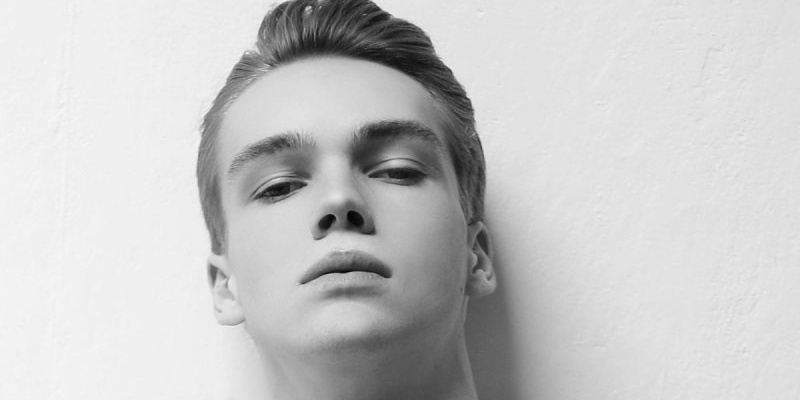 CZECHIA
Czech Republic: Mikolas Josef to Lisbon 2018
Mikolas Josef has won the Czech selection for Lisbon 2018, Eurovision Song CZ, with the song "Lie To Me"
The Czech Broadcaster ČT has just revealed the winner of "Eurovision Song CZ": Mikolas Josef with the song "Lie To Me". A song he wrote himself.
The winner of Eurovision Song CZ, Mikolas Josef, recieved the highest amount of votes from both international jury and Czech audience, and will be representing the Czech Republic in Lisbon at the Eurovision Song Contest.
Get down on my body and
Love me like it was always meant to be
Now you love somebody new I always knew
So come and give it to me
Lyrics: Lie To Me
From 8 to 22 January 2018 fans could vote on their favorite song via the official Eurovision app. The results of the Czech votes were combined with the results from the international jury. International fans could also vote, but their result did not affect the result.
The results of the International Jury was released on 22 January 2018 – also with Mikolas as the winner.
Mikolas Josef
Mikolas Josef (22) is a singer, songwriter, and former model. He is also a music producer, director of music videos and multi-instrumentalist. He grew up in Prague and now lives mainly in Vienna.
Mikolas has playing guitar since he was 5, and when he was 17 he won an award from the London Academy of Music and Dramatic Arts, the Gold Medal with distinction for solo acting.
Before he pursued his musical career he spent a year working as an international model for various fashion brands.
He spent a year traveling around Europe before he released his first single "Hands Bloody". In Czech Republic he rose to fame with his second single "Free". It was ranked the 4th most played Czech song in Czech Republic, and the following single "Believe" held the top slot of the most prestigious Czech hit list.
After the single "Believe" he moved to Vienna to work with the sound-mix engineer Nikodem Milewski, who later became, Mikolas' musical mentor. Nikodem Milewski has also played a role in Mikolas Eurovision song "Lie to Me".
Website: mikolasjosef.com
International jury = Former Eurovision artists
The international jury consisted of 10 former Eurovision artists:
Robin Bengtsson (Sweden 2017)
Naviband (Belarus 2017)
Nathan Trent (Austria 2017)
Norma John (Finland 2017)
SunStroke Project (Moldova 2010 & 2017)
Dami Im (Australia 2016)
Sanja Vucic (Serbia 2016)
Iveta Mukuchyan (Armenia 2016)
Jalisse (Italy 1997)
Liora Simon (Israel 1995)
The international jury cast their votes on 22 January 2018. They decided 50% of the result.
Czech Republic has participated in Eurovision Song Contest 6 times. After three years of very bad results (2007, 2008, 2009), they decided to withdraw from the competition for five years, with only 10 points on their Eurovision-account. But their hope for Eurovision never died, so they returned 2015 with "Hope Never Dies" by Marta & Václav.
Hope never died for the Czechs, and in 2016 they qualified for the Grand Final for the first time. Gabriela Gunčíková's song "I Stand" was the first Czech song in a Eurovision Grand Final.