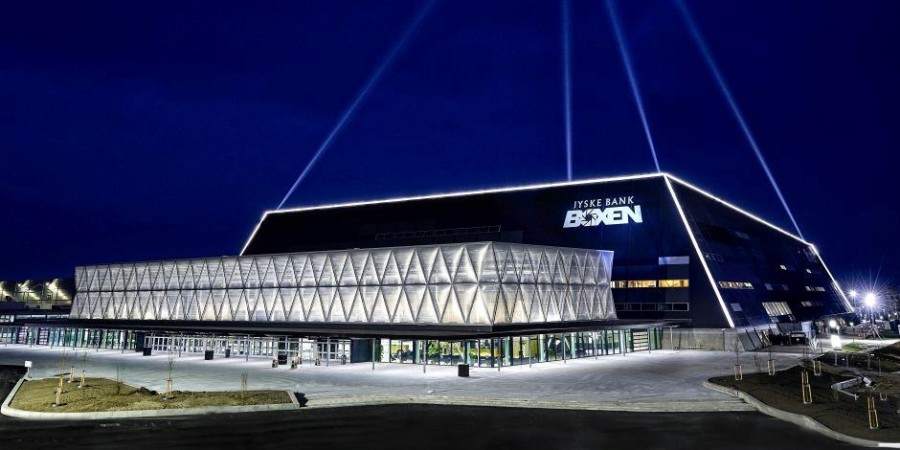 DENMARK
Denmark: Melodi Grand Prix 2019 in Herning on 23 February
The Danish selection for Eurovision 2019, Melodi Grand Prix, will be held in Boxen in Herning on 23 February. It's the fifth time Herning hosts Melodi Grand Prix
Dansk Melodi Grand Prix 2019 will be held in the Boxen arena in Herning. It was revealed today by the Danish public broadcaster, Denmarks Radio (DR).
Melodi Grand Prix 2019 will be held on 23 February 2019, and the ticket sale starts on Friday 26 October, 12:00 on drbillet.dk
Boxen in Herning has a capacity of 15,000 in the audience. Herning hosted Melodi Grand Prix in 2001, 2009, 2013 and 2017. Boxen and Herning was in the run for hosting Eurovision Song Contest 2014, but lost the battle to Copenhagen.
One week later, Boxen in Herning will be hosting the Danish contest for kids, MGP, on the same stage.
Head of Entertainment at DR, Jan Lagermand Lundme, says:
– It's a big national event every year. And the atmosphere, especially in Boxen in Herning, is absolutely amazing. You really feel how people want this. So I am sure that those in the arena and in front of the screens at home will have a good and unique experience, says Jan Lagermand Lundme.
The 10 songs
As the previous many years there will be 10 songs competing at Melodi Grand Prix. The winner of Melodi Grand Prix 2019 will represent Denmark at Eurovision Song Contest in Tel Aviv.
The 10 songs and artists will be revealed in the beginning of 2019.
Mads Enggaard will again be the Contribution Producer and have the responsible for finding the 10 songs that will compete in Melodi Grand Prix, and also devise their presentation. He will also be deeply involved in the winning song's sound and visual presentation on the stage at Eurovision 2019 in Tel Aviv.
The arena of Emmelie de Forest
Emmelie de Forest will clearly remember Boxen in Herning. She won the national selection Melodi Grand Prix 2013 in the same arena, and 4 months later she won Eurovision 2014: Only Teardrops!
Denmark has been participating in Eurovision Song Contest 46 times. Since its debut in 1957, Denmark has won the contest 3 times:
Worst result was in 2002 (last). Since the introduction of the Semi-finals in Eurovision in 2004, Denmark has qualified for the Grand Final 10 out of 14 times.