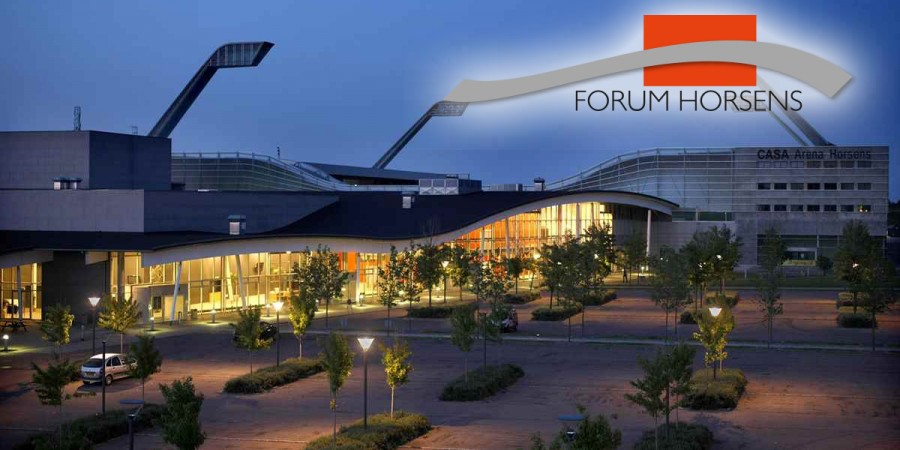 DENMARK
Denmark: Melodi Grand Prix 2016 in Horsens
Forum Horsens will be the host of Melodi Grand Prix 2016. The date is set: 13 February 2016
The national selection in Denmark will take place in Horsens on 13 February 2016. It was revealed today by the Danish broadcaster, Danmarks Radio (DR).
Forum Horsens has a capacity of 4,000 in the audience. Horsens hosted Melodi Grand Prix in 2005, 2007 and 2008.
The producer of the show, Jan Lagermand Lundme from DR, says: »I can feel the enormous enthusiasm of the city, as well as their ability to use the opportunity to create a strong cultural event. It is very important to us that we can share this enthusiasm with the people of Horsens and the whole of Denmark«.
Composers can submit their songs for Melodi Grand Prix 2016 until 7 September 2015. Along with the song, DR has asked for ideas for staginga and visuals. Submit your song at DR.
The producer and X-factor-judge "Cutfather" has the responsibility to choose the songs and artists.
Denmark has been participating in Eurovision Song Contest 43 times. Since its debut in 1957, Denmark has won the contest 3 times:
• 1963: Dansevise
• 2000: Fly On The Wings Of Love
• 2013: Only Teardrops
Worst result was in 2002 (last). Since the introduction of the Semi-finals in Eurovision in 2004, Denmark has qualified for the Grand Final 9 out of 12 times.